Success tips when doing business in Kuwait in 2023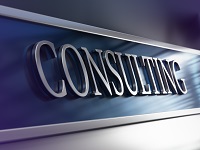 It is very important to understand the business culture in Kuwait:

The work week in Kuwait is from Sunday to Thursday and business hours are normally between 8.30am and 6pm, with an extended lunch break;

Due to gender inequality present in the country, majority of the senior positions are taken up by men;

When giving gifts to Kuwaiti counterparts, alcohol and pork products should be avoided;

It is important to dress conservatively when attending a business meeting in Kuwait. Men should wear suits and women should avoid wearing tight-fitting or revealing clothing;

It is common for business meetings to be interrupted by visitors or phone calls;

It is essential to establish trust and friendship with Kuwaiti business counterparts before discussing business because they take pride in forging meaningful relationships.

Islam plays an integral role in everyday life in Kuwait:

Muslims pray five times a day and it will be useful to know the prayer timings so that meetings can be arranged at appropriate timings;

Expats should reconsider carrying out important business during the holy month of Ramadan because business hours in the country are reduced;

Do not arrange business meetings on Friday because it is a day of prayer for Muslims;

Although such disruptions can result in frustration, impatience is widely unacceptable, thus tolerance and courtesy should be practiced.

Arabic is the official language despite English being widely spoken:

Ability to hold basic conversation in Arabic will be useful and appreciated by local businessmen;

If there is both an English and Arabic contract, the Arabic version will be given higher priority;

Business cards should be printed in both English and Arabic and they should be exchanged using the right hand.

Know what is acceptable in the country:

Men usually greet each other through a handshake. However, Muslim women make minimal physical contact with strangers of opposite sex, thus it will be advisable to wait for her to extend her hand first;

In Kuwait, you should address the other parties by their titles and only call them by their first names if you are asked to do so.
Interesting facts about Kuwait
Some basic information of Kuwait includes:

Kuwait has a population size of 4.2 million people, consisting of 1.3 million Kuwaitis and 2.9 million expatriates;

The gender ratio in the country is around 1.5 male for every female;

The country boasts a boundary length of around 462 kilometers and a coastline of 499 kilometers;

The country has the fifth highest per capita income in the world.

Kuwait is renowned for its oil:

Oil reserves in Kuwait were discovered in 1934;

Kuwait has 10% of all the oil reserves in the world and this is the world's sixth largest reserves;

Oil export makes up almost half of Kuwait's GDP, with more than 60% of the oil being sold to Asian countries.

Other interesting facts of Kuwait include:

The national anthem of Kuwait consists only of melody, with no words nor lyrics;

Kuwait is the only country that is unable to receive any natural water supply from lakes or reservoirs;

Falcons can be spotted in many places in Kuwait, thus falcon is the country's national bird;

The Al Hamra Tower is the 15th-tallest sculpted tower in the world;

Kuwait does not have a single railway in the country.
Frequently asked questions
Can a Kuwait company be used to do business internationally?
There are no restrictions on where a Kuwait company can operate, although the company is usually used to conduct trade in Kuwait and within neighboring Gulf Cooperation Council (GCC) states.
Is a Kuwait company a secure long-term solution?
Although it is economically stable and is a member of major economic organisations such as the World Trade Organisation (WTO), the government have encouraged foreign investment by creation of the Kuwait free trade zones with no import duties and corporate foreign income is relieved from tax. However, Kuwait is located in a volatile part of the world and is not a well known trading hub.
Are there any restrictions on ownership of a Kuwait company?
100% foreign ownership has been allowed in Kuwait since 1995 within the Kuwait free trade zones. Any foreign owned enterprise outside these zones are restricted to 49% of the capital, and 40% in the case of banking, insurance, and investment firms.
Are there any restrictions on the activities of a Kuwait company?
Importing goods. This is restricted to Kuwaiti citizens, firms who are wholly owned by Kuwaiti nationals and limited liability Kuwaiti companies.
Is there a minimum number of shareholders required for a Kuwait company
A limited liability company must have a minimum of two partners (a husband and wife are considered a single party under Kuwaiti law) and can have a maximum of 30 partners. Please note that a husband and wife are considered a single party under Kuwaiti law.
Are there any minimum capital requirements to set up a Kuwait company?
Yes, the minimum capital requirement for a limited liability company is KD1,000 (US$3,500).
What are the tax implications of Kuwait Company formation?
Foreign companies are liable to pay corporate tax on profits from operations within Kuwait. A foreign partner (individual) will not be subject to income tax but a partner company will. Kuwaiti residents do not pay any income tax.
Does Kuwait have a good network of double tax treaties?
Kuwait has a respectable network of double tax agreements with other countries. In this list includes United Kingdom, Germany, Italy, Netherlands, UAE, India, Hong Kong, South Africa, and Canada, plus many more.