Interesting facts about Madeira in 2023?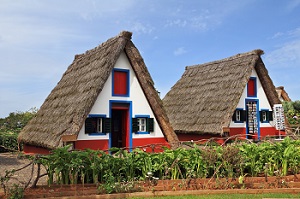 Madeira has been part of Portugal since it was rediscovered in 1419, but it was known to the Romans as the Purple Islands. The archipelago is considered to be the first territorial discovery of the Portuguese Age of Discovery;

Although it is part of Portugal, Madeira has been an autonomous region since 1976. It has its own government and legislature;

After Lisbon, Madeira is the second-richest region in Portugal, with a GDP per capita 103% of the European average;

Madeira's fireworks display to welcome the 2007 New Year was recognized by Guiness World Records as the largest fireworks show in the world;

The archipelago is a popular tourist destination, with over one million visitors arriving every year. It is renowned for its wine, flowers, landscape, and embroidery. Industry on the island of Porto Santo is entirely devoted to tourism;

The harbor of capital city Funchal is an important stopover for both commercial and transatlantic passenger cruises between Europe, the Caribbean and North America;

Madeira's airport was infamous its short runway which was flanked by mountains and the sea. In 2000, the length of the runway was doubled by building an extension on top of 180 concrete columns. The airport expansion project won the Outstanding Structures Award, which is considered the "Oscar" for engineering structures;

Whaling scenes in the 1956 film, Moby Dick were filmed around the town of Canical, which was the center of Madeira's whaling industry. Whaling was banned in 1981 and the waters surrounding the archipelago have been declared a marine mammal sanctuary.
Frequently asked questions