Panama employment visas in 2023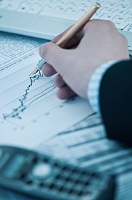 Following successful incorporation of our Client's business in Panama, Healy Consultants will apply for the requisite visas on our Client's behalf. The country offers numerous visa options for foreign nationals looking to be residents for purposes of business operations or work purposes. Some of the available visa options include i) business entrepreneur visa ii) immediate passport iii) friendly nations visa iv) professional residence permit and v) visit visa.
Business Entrepreneur visa
Individuals who wish to be self-employed in Panama can enter the country through an investor visa. An entrepreneur applying for this visa must

i)

have US$160,000 as the minimum paid up share capital and

ii)

hire at least 5 Panamanian citizens or permanent residents;

This visa option grants permanent residency in Panama after two years and the investor can apply for citizenship within 5years of receiving permanent residency;

Entrepreneurs incorporating an export business in the Panamanian Free Zones can apply specifically for a Tax Free Processing Zone Investor visa whereby they must agree to work for at least 10 years.
Immediate passport
The Government of Panama introduced a non-citizenship immediate passport programme that grants international foreign investors a Panama passport and a 5-year temporary residence visa;

To qualify for this visa option, an entrepreneur must invest a minimum capital of US$200,000 in their business operations in Panama;

Although immediate passport does not grant Panama citizenship, the passport permits an entrepreneur travel within the EU and over 80 countries worldwide.
Friendly Nations visa
Formally referred to as Permanent Residence for Nationals of Specific Countries, this visa grants permanent residency to foreign entrepreneurs and professionals from 47 global countries, including Singapore, Canada and USA, that are considered friendly to Panama;

To qualify for this visa an individual must

i)

register a company in Panama and

ii)

open a bank account and deposit a minimum of US$5,000 or

iii)

obtain employment in a professional capacity with a local Panama company.
Professional Residence permit/employment visa
Foreign individuals looking to obtain employment in Panama must apply for a work permit and residency visa to enter Panama for employment purposes;

Following employment, the applicant must also apply for a Panama social security identification number from the Social Security Institute;

The applicant must possess at least university education and must not choose professions reserved for Panamanian nationals including accounting, law, real estate and medical professions;

The visa approval process for foreign staff in Panama takes an average of 6 to 8 months.
Visitor visa
Foreign nationals from at least 39 countries do not require visit visas when traveling to Panama and are granted visit pass for 1 to 3 months for purposes of tourism depending on country;

Individuals from countries requiring visitor visa must first contact their local Panama embassy to apply for a visit visa to Panama prior to traveling;

Documents required include

i)

valid passport

ii)

tickets for the return journey

iii)

bank statements to prove that visitor has sufficient money to cover entire trip

iv)

medical insurance covering the visitor's time in Panama and

v)

letter indicating the purpose of the visit.
Reforestation Residency visa
This visa is available to investors committing US$80,000 to any rainforest project in Panama that's approved by the Ministerio de Ambiente.
This visa offers permanent residency in Panama for the investor and their family.
After five years of permanent residency, the investor can apply for citizenship.
The required documents when applying for Panama residence visas
Documents indicating your capacity as a shareholder or director in a Panama incorporated company;

A formal letter stating the type of professional or economic activity you intend to conduct in Panama;

A copy of national identification card, a passport and three recently-taken passport size photographs;

An employment contract from your employer indicating expected salary and a copy of Panama social security card;

Proof of deposit of US$5,000 in a Panama bank for primary applicant and US$2,000 for every dependent.