Panamanian free trade zones in 2023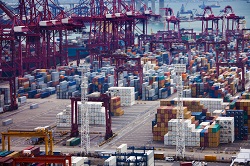 The Panamanian Government operates 12 Free Zones in the country, the two most prominent being:

i)

Colon Free Zone and

ii)

Panama Pacifico Area;
The Colon free zone offers investors several benefits including

i)

100% exemption from all national and provincial taxes and

ii)

the option of using lease back system. The key tax exemptions are on import and export duties, as well as on corporate taxes.
Panama Pacifico Area offers varied benefits including

i)

exemption from all direct and indirect taxes

ii)

increase in maximum number of foreign employees to 15% of the workforce and

iii)

availability of 5-year investor visas, rather than the usual 2 years available elsewhere.
Comparison of different Panama FTZs
| Free zone comparison | Colon Free Zone | Panama Pacifico Area |
| --- | --- | --- |
| FTZs used mostly for what purpose? | Wholesale Trade | Logistics |
| Size of the area | 1,065 acres | 3,450 acres |
| Average annual Industrial space rent per 1000 sq. m. | US$15,000 | US$12,000 |
| How long to set the company up? | 2 months | 2 months |
| How long to open company bank account? | 3 weeks | 3 weeks |
| Quality of Utilities | Good | Good |
| Allowed to sign sales contracts with local Clients? | Yes | Yes |
| Allowed to invoice local Clients? | Yes | Yes |
| Tax exemptions from all direct and indirect taxes | Yes | Yes |
| Corporate tax payable in Panama | 0% | 25% |
| Corporate bank account | HSBC | Citibank |
| Physical office space required | Yes | Yes |
| Allowed to import raw materials? | Yes | Yes |
| Allowed to export goods? | Yes | Yes |
| Goods are exempt from charges and tariffs | Yes | Yes |
| Can be wholly foreign owned | Yes | Yes |
| Can the entity hire expatriate staff in Panama? | Yes | Yes |
| Minimum number of directors | 3 | 3 |
| Minimum number of shareholders | 1 | 1 |
| Individual shareholders allowed | Yes | Yes |
| Corporate shareholders allowed | Yes | Yes |
| Corporate director(s) allowed | No | No |
| Public register of shareholders and directors | No | No |
| LLC company allowed? | Yes | Yes |
| Annual audited financial statements | Yes | Yes |
| Minimal setup and operational costs | Yes | Yes |
| Strict privacy regulations | NA | Yes |
| Ideal location for wealth management corporations | NA | Yes |
| Close proximity to Panama City | Yes | Yes |
| Close proximity to other big cities (i e Houston and Miami) | Yes | Yes |