Success tips when doing business in Panama in 2023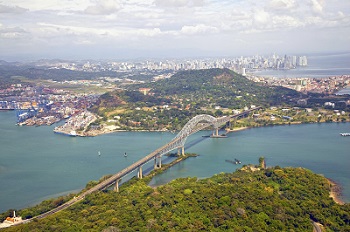 The Spanish language is spoken by 90% of the people in Panama. So, it would be helpful to our Clients if they could at least learn the basics of the language;

While working, our Clients must hire a Spanish translator when meeting potential Clients or business partners. Also, it is important to have a Spanish business card as well to be given at the of the meeting;

Always refer to individuals using their title and surname until a friendly, working relationship has been formed. Please note that Panamanian people have two surnames – one their father's and other their mother's. You should refer to them using the first one;

When entertaining local Clients, please keep in mind that it is not custom to exchange gifts;

Education and experience are highly valued assets in Panamanian business culture. So, don't feel shy about sharing your credentials;

Panamanian work culture tends to be relaxed and laid back. So expect your business meetings to happen late in the day. However, punctuality will still be expected of foreigners;

As employers, you will be expected to make friends with employees. You will also be expected to host parties and social events for the company;

Our Client must have a website in the Spanish language for the benefit of local Clients and customers;

Healy Consultants encourages all Clients to consistently use and sign contracts of service;

It is considered bad practice to show emotion during business negotiations in Panama. Foreign businessmen should take great care to remain calm and collected during meetings.
Interesting facts about Panama?
Panama is a constitutional democracy which gained its independence from Colombia in November 1903 with assistance from the US;

In 1914, the Panama Canal was inaugurated with assistance from the US who has built the canal in the region. In 1999, the full control of the canal passed to the Panamanian Government;

In Panama, you can see the sun rise on the Pacific and set on the Atlantic;

While Panama has the lowest population in Central America, it has the most diversified animal population in the region;

Panama is the home to over 10,000 different species on flora;

Panama is essentially unaffected by hurricanes due to its location;

Baseball is the most popular sport in Panama;

US Senator John McCain was actually born in Panama;

The 'Panama hat' is actually made in Ecuador;

Rainforests are present within the limits of capital city – Panama city.
Frequently asked questions