Business entities in Panama in 2023
Healy Consultants assists our Clients with choosing the optimum corporate structure to suit their business needs. The commonly preferred business entities in Panama are the Panamanian Corporation and the LLC. Alternatively, our Clients may also choose to incorporate a Branch or a Representative Office. Panama's company law system is based on civil law, with corporate structures similar to those in France and Spain.
The Panamanian Corporation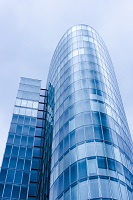 This type of company is commonly incorporated by foreign entrepreneurs in Panama. The Panamanian Corporation must appoint at least 3 directors and 1 shareholder, who can be of any nationality or place of residence. Furthermore, the minimum initial share capital required will be only US$1;

The directors and shareholders will not be required to register their personal details for public records. This is one of the key advantages of the Panamanian corporation, whose Spanish name is "Sociedad Anónima".
Limited Liability Company (Panama LLC)
Like the Corporation, an LLC can be set up with only US$1 of capital. Also, 3 directors and 1 shareholder of any nationality must be appointed;

However, unlike a corporation, an LLC must publicly disclose the details of its directors and shareholders.
The Panama branch office
The Panamanian is by definition a 100% foreign-owned business entity, as it is simply a local establishment of a foreign company. While the scope of business for this entity will be defined by the parent company, it will still be allowed to invoice local customers, sign local sales contracts and receive income from customers while maintaining an office or other place of business in Panama.
The Panamanian representative office
A foreign company may seek to set up a representative office in Panama if it does not intend to carry out business in the country. Consequently, this entity will not be permitted to make direct sales within the country;

Such an office will only engage in activities such as

i)

promoting the business of the parent company and

ii)

market research.
Table of comparison between different Panama entities
| Summary at a Glance | Corporation | LLC | Branch | Representative office |
| --- | --- | --- | --- | --- |
| How long to set the company up? | 2 weeks | 2 weeks | 4 weeks | 4 weeks |
| How long to open company bank account? | 3 weeks | 3 weeks | 4 weeks | 4 weeks |
| Issued share capital required | US$1 | US$1 | US$0 | US$0 |
| Is doing business in Panama permitted? | Yes | Yes | Yes | No |
| Allowed to sign sales contracts with Panamanian Clients | Yes | Yes | Yes | No |
| Allowed to invoice Panamanian Clients | Yes | Yes | Yes | No |
| Corporate tax payable in Panama | 25% | 25% | 25% | 0% |
| Corporate bank account | HSBC | Citibank | Citibank | HSBC |
| Can rent office in Panama | Yes | Yes | Yes | Yes |
| Tenancy agreement required before incorporation? | No | No | No | Yes |
| Allowed to import raw materials? | Yes | No | Yes | No |
| Allowed to export goods? | Yes | Yes | Yes | No |
| Can the entity hire expatriate staff in Panama? | Yes | Yes | Yes | Yes |
| Do you visit Panama for company incorporation? | No | No | No | No |
| Resident director required? | No | No | No | No |
| Resident shareholder required? | No | No | No | No |
| Minimum number of directors | 3 | 3 | 0 | 0 |
| Minimum number of shareholders | 1 | 1 | 0 | 0 |
| Panama resident company secretary | No | No | No | No |
| Individual shareholders allowed | Yes | Yes | No | No |
| Corporate shareholders allowed | Yes | Yes | Yes | Yes |
| Corporate director(s) allowed | No | No | No | No |
| Public register of shareholders and directors | No | Yes | No | No |
| Panama employment visa fees | US$3,950 | US$3,950 | US$3,950 | US$3,950 |
| Statutory audit required | Yes | Yes | Yes | Yes |
| Annual tax return to be submitted | Yes | Yes | Yes | Yes |
| Total business setup costs in Year 1 | US$7,970 | US$8,320 | US$7,220 | US$9,440 |
| Subsequent annual costs (incl. accounting & tax) | US$3,700 | US$3,800 | US$3,700 | US$1,400 |
| Draft invoice | View invoice PDF | View invoice PDF | View invoice PDF | View invoice PDF |