Success tips when doing business in Slovakia in 2023?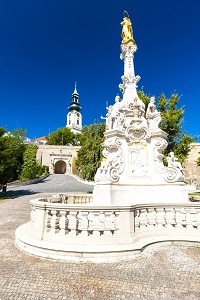 All business appointments must be arranged in advance. Walk-ins may be seen unprofessional;

Punctuality is considered a very important trait. Generally, our Clients should expect the meetings to start on time;

It is important to maintain a formal business attire for all formal meetings;

Slovak business structures are hierarchical, due to which the decision-making authority is only held by the individuals at the top of the company;

Sometimes, business proceedings can be very slow – so, our Clients must stay calm during the process;

To improve probability of success, it is important our Clients sign legal business contracts, before commencing work.
Interesting facts about Slovakia?
General Facts

Slovak is sometimes called "Slavic Esperanto" because it is regarded as the most comprehensible language for the speakers of other Slavic languages;

The High Tatra mountains are the smallest high mountains of the world, with an area of more than 700 km2 (of which 550 km2 are situated in Slovakia and the rest in Poland). The highest peak of the High Tatra mountains – Gerlachovský štít – lies at an altitude of 2,655 m a.s.l.;

Slovakia is a car-country. With more than 100 cars pre 1000 people, it is the largest producer of cars if counted per person;

Slovakia was part of Czechoslovakia until 1939, when Adolf Hitler demanded that it declare independence. It was forced to ally itself with Germany and its government was a puppet regime.
People
90% of Slovaks have completed at least secondary education – the highest score in the EU (along with Poles, Czechs, and Slovenes);

Slovak women marry the youngest (average 24 years old) within the European Union, along with Lithuanian and Polish women;

Slovakia, along with Poland, have the biggest households in the EU, with 3.1 persons per household. On the other hand, Slovak women give birth to an average of 1.33 children, one of the lowest rates in Europe;

Martina Hingis, Tennis champion, former World No. 1, and winner of five Grand Slam singles titles and nine Grand Slam women's doubles titles, was born in Slovakia to a Slovak father and a Czech mother.