Slovakia corporate bank accounts in 2023
Since 2003, Healy Consultants has assisted our Clients open a corporate bank account in Slovakia and obtain additional corporate facilities, hassle-free. Press the link heading below to read detailed relevant, up to date information:
Slovakia corporate banking options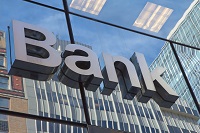 Healy Consultants Slovakia corporate banking services

Healy Consultants optimizes our Clients' engagement by securing a corporate bank account in Slovakia. Please read below for further information:


When engaging Healy Consultants Group, our resident or international Client can expect to receive corporate bank account numbers from a Slovak bank in a minimum of 4 weeks;

By preparing and submitting detailed KYC requirements to the Slovak bank, Healy Consultants Group negates personal travel involvement;

Immediately after multicurrency corporate account approval, our Client can expect to receive complete banking kit and online activation passwords within a week from IBAN receipt.

If requested, Healy Consultants Group will provide guidance to our Clients interested to secure additional financial support for their projects in Slovakia. Please read below for further information:


Healy Consultants will be happy to assist our Clients with obtaining corporate finance in the form of

i)

a corporate credit loan,

ii)

extended credit lines,

iii)

overdraft coverage or

iv)

preferential credit terms. Please contact our Slovakia relationship office for inquiries regarding these services and related fees;
In order to secure the instruments described above, most major Slovak banks will require clear corporate due diligence, including:

i)

quality business plan with SWOT analysis,

ii)

sufficient collateral,

iii)

qualification of the management and

iv)

3 years' audited financial statements;
Many of our Clients ask our corporate banking team to help them obtain EU trade finance facilities including:

i)

extended bank guarantees,

ii)

Letter of credit,

iii)

finance against trust receipt (for imported goods) and

iv)

document against payment and against acceptance.
Opening a corporate bank account in Slovakia

In order to open a corporate bank account on our Client's behalf, Healy Consultants will proceed as below:
Prior to starting the incorporation process, Healy Consultants will assist our Client choose the best possible account amongst the different banking options available;

After completing the company incorporation, Healy Consultants submits a complete corporate bank account opening application to the preferred bank, including:

i)

all bank questionnaire forms and

ii)

all due diligence documents;

Once the corporate bank account is approved, Healy Consultants emails our Client the bank account details required for the share capital transfer;

Our Client then proceeds to transfer the share capital onto the bank account. The bank issues a certificate of deposit.
Exchange controls and other regulation

Slovakia does not impose foreign exchange controls or restrictions on payments to foreign individuals and companies;

However, individuals must complete a source of funds declaration at the customs, when carrying more than €10,000 in cash;

Both residents and non-residents in Slovakia are allowed to open bank accounts in foreign currencies, including €, US$ and any other major currency;

The Slovak National Bank does not restrict the amounts of foreign currency that residents may hold in their bank accounts.