Success tips when doing business in Tunisia in 2023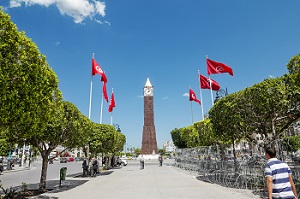 Your joint venture partner or Tunisia shareholder must not merely be a nominee for the sake of meeting the rules of foreign company incorporation. You should choose a partner that actually brings a lot to the table, including local knowledge your business would need in Tunisia;

To optimize the success of your new business venture in Tunisia, Healy Consultants recommends your firm

i)

complete a feasibility study

ii)

prepare a detailed business plan

iii)

communicate with the Tunisia Chamber of Commerce

iv)

speak to your local embassy in Tunisia and

v)

communicate with Healy Consultants Clients who successfully launched their business in Tunisia;
Foreign companies should be aware

i)

Tunisia statistics and market data are usually imprecise

ii)

transactions tend to take longer than expected

iii)

more frequent and longer market visits are required, at least initially

iv)

complex business procedures are common;

An essential factor in starting a business in Tunisia is to thoroughly research the business sector you are planning to invest in. Healy Consultants recommends our Client prepare a detailed business plan including an extensive market study and evaluation of competitors;

Tunisians spend time cultivating a personal relationship before conducting business; therefore, businessmen should be patient and give relationship the importance that Tunisians gives to it;

In Tunisia, business is conducted with courtesy and formality and they tend to judge people on appearances. Consequently, it is important to dress and act smartly and conservatively at the same time.
Interesting facts about Tunisia
Tunisia is derived from the country's capital Tunis;
The most north country in the African continent, Tunisia has kms of Mediterranean coastline attracting thousands of tourists each year.
The country's population amounts to 11 million of which over one fourth live in the capital city of Tunis;
98% of the country is Muslim and the official language is Arabic. However, French is also widely spoken.
Kairouan is considered one of the most important Islamic cities after Mecca, Medina and Jerusalem. Resorts in Hammamet are popular among European tourists and Carthage is most visited by foreigners for its Roman archaeological ruins included in the UNESCO World Heritage sites;
Frequently asked questions