USA support services in 2023
Despite the recent headlines, the country is still fondly referred to as the "Nation of Immigrants" and the "Land of Opportunity". So, for all our Clients wishing to immigrate to the US to setup their businesses, Healy Consultants is pleased to offer our quality migration package. For further details, kindly refer to the information below.
Advantages of migration to USA
Our Clients and their families wish to relocate with to the US because: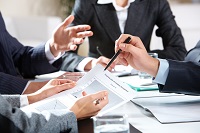 Read additional information on why Healy Consultants recommends formation of a company in USA.
Healy Consultants migration package
For a fee of US$11,700, Healy Consultants will assist our Clients

i)

incorporate a US company

ii)

secure a local corporate bank account and

iii)

apply for residency permit. Kindly refer to the embedded PDF to view a detailed sales invoice.
View invoice PDF
Healy Consultants will prepare and submit all the documents supporting the visa application, including

i)

a business plan detailing our Client's proposed business activities

ii)

a comprehensive market analysis and

iii)

financial projections for the company. Kindly refer to the embedded PDF to view a detailed project plan of the engagement and timelines.
View invoice PDF
Different types of USA visas
Entrepreneur visa
Permanent residence visa
Temporary residence visa
Employment visa
While there are several categories of employment visa available, the applicable ones for our Clients will be the i) H-1B visa for employees who are eligible for specialty occupations and ii) L-1A visa and L-1B visa for employees to be transferred from a foreign office of a company to an affiliated US office.
H1-B Visa
L-1A and L-2B Visa
Short term visa