Bahrain employment visas in 2023
Foreign professionals looking to work in Bahrain must first obtain both a residency visa and a work permit (known in Bahrain as the labour card) before they will be permitted to move to Bahrain. A foreign national may be granted a Bahraini residency visa i) sponsored by their company incorporated within Bahrain, ii) holding shares in a Bahraini company, iii) getting employed by a local company or iv) purchasing real estate in the Bahrain.
Entrepreneur visas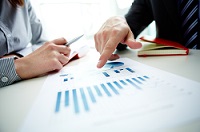 International entrepreneurs relocating to Bahrain to manage their locally established businesses will need to apply for an investor work permit. This two-year visa is available to investors/partners holding the minimum share capital of a limited liability company (WLL);

Investors holding more than US$265,000 worth of shares in a Bahraini company only require a residency visa. A work permit is not necessary;

Upon receiving the investor work permit, the residency visas can then be procured from the Nationality, Passport and Residence Affairs (NPRA) by obtaining a "No Objection Certificate" (NOC). Entrepreneurs are able to simultaneously submit visa applications for their spouses and children;

Investing in property of no less than US$132,700 and maintaining a minimum balance of US$40,000 in a local Bahraini bank account makes investors eligible for residence visas.
Employment visas/work permit
In order to obtain a two-year employment visa in the country, expatriates must either be sponsored by their employing organizations, or by Bahraini nationals. The number of visas that a company is able to sponsor, is dependent on

i)

the physical office size the organization utilizes and

ii)

the companies available quota for foreign employees based on Bahrainization regulations;
Employment visas are issued by the Bahraini Labor Market Regulatory Authority (LMRA) to expatriates prior to their arrival. The labour card, issued upon arrival, is used as an identity card and is expected to be carried on person at all times;

The sponsoring company must also provide proof of work contracts with third parties as well as proof that the position requires foreign expertise;

For a visa application, the employee is required to submit

i)

a medical examination report

ii)

copies of a valid employment contract

iii)

academic or professional qualifications for the position secured and

iv)

a copy of the employer sponsorship letter.
Visitor visas
Foreign individuals who wish to travel to Bahrain for either

i)

a short-term business trip or

ii)

for tourism purposes, are required to obtain a visitor visa online, in the Bahraini Embassy or at the Bahraini consulate in their country of origin. Passport holders from any of the GCC member countries are not required to obtain a visa prior to arriving in Bahrain however;
Foreign nationals from any of the 116 countries listed here, are able to easily apply for and obtain 14 day visas online, which are eligible for renewals;

Nationals from countries not in the above list must apply for visas at their local Bahrain embassy or consulate and be sponsored by a Bahraini company, hotel or tourism agency.