Bangladesh client case studies in 2023
Taiwan-based pesticide company enters Bangladesh market
Setting up the base in Bangladesh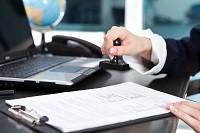 Our Client Andrew and his wife Linda were based in Taiwan with an international company specialized in export and distributions of pesticides and agrochemicals. The company was also in the Import, export and distributions of agricultural device, and machinery in more than 100 countries.
Following successful operations in Taiwan, Hong Kong and China, they wanted to create their business presence in Bangladesh.
Engagement planning
The engagement began when our Client Andrew, who lives in Taiwan, signed our engagement letter and supplied all the required due diligence by courier to our Singapore office. We had warned Andrew that the process to incorporate a Bangladeshi company was challenging because of the lack of professionalism in this developing country.
Linda advised that after successful Bangladesh company incorporation, they will obtain a trade license (category pesticide import/export and distribution) and will be able to apply for pesticide registration under the new Bangladesh entity.
Linda informed Healy Consultants that they do not wish to set up a corporate account for this company. Only after receiving some business in Bangladesh they would want to open a corporate bank account in Bangladesh. Healy Consultants informed the Clients that before Bangladesh Company set up it is mandatory to have a temporary corporate bank account to input the company's share capital.
Our Clients agreed and informed Healy Consultants their preferred international bank in Dhaka. Due to the bank's high minimum deposit requirements the Client agreed to proceed with another renowned global bank in Dhaka.
Company incorporation and corporate banking
Healy Consultants prepared a corporate structure suitable for their business and licensing requirements. Following the Client's approval, Healy Consultants prepared the incorporation forms for signing and courier return.
After obtaining the company name clearance with Company registrar in Bangladesh, Healy Consultants proceeded towards the set up of temporary corporate bank account with the global bank. Healy Consultants submitted all the requisite documents and obtained an in principle approval from the bank for this application. Because of the inefficiency and lack of professionalism in that bank, the temporary corporate bank account opening process took four months. Every week, the manager of the bank reverted with additional due diligence requirements or contradictory instructions.
Immediately after successful temporary corporate bank account opening, the Client deposited the required minimum share capital. Following the same, Healy Consultants submitted the Bangladesh corporate documents and the certificate of funds received with the Bangladesh government for company registration. After the government's evaluation and approval, the incorporation was complete and the registration certificate was mailed to Healy Consultants.
Healy Consultants then transformed the temporary corporate bank account into a permanent corporate bank account. Finally, Healy Consultants submitted the trade license application and VAT registration documents to the Bangladesh Tax and licensing authority.
Upon the receipt of all the documents and registration certificates, Healy Consultants couriered the company kit to the Client's preferred address.