China free zones in 2023
Healy Consultants assist our foreign Client looking to establish their business in China's Free Trade Zones (FTZs), the special economic zones. The Chinese Government established its first free trade zone in Shanghai in 2013, and has since then set up other free trade zones including i) Tianjin FTZ, ii) Fujian FTZ and iii) Guangdong FTZ. Please find an overview of these free zones below: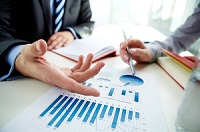 Shanghai free trade zone

Established in 2013, this free trade zone was the first of its kind to be set up in mainland China, covering over 120 square kilometers;

The zone offers logistics services including vast space for warehousing facilities, procurement and distribution and supply chain management;

The zone incorporates four other sectors-specific areas namely

i)

FTZ bonded area,

ii)

Lujiazui financial district,

iii)

Jinqiao export processing zone and

iv)

Zhangjiang high tech park.

Fujian free trade zone

Established in December 2014, Fujian free trade zone cover at least 118 square kilometers and include

i)

Xiamen area

ii)

Fuzhou area and

iii)

Pingtan areas;
The zone focuses on

i)

advanced manufacturing,

ii)

international shipping,

iii)

tourism,

iv)

building a 21st century maritime silk road and

v)

financial innovation cooperation;

The free trade zone aims to build a trading environment that will open-up china to the rest of the world by focusing on cross-strait economic cooperation.

Guangdong free trade zone

Located in the coastal province of Guangdong, the zone will seek to further integrate mainland china with Macau and Hong Kong;

The zone focuses mainly on the financial industry, customs clearance and opening up maritime trade routes to Europe and Africa;

The zone aims to develop

i)

an internationally linked financial zone,

ii)

manufacture-based service industry in Quinhai and Shekou districts and

iii)

global shipping and supply chain hub.

Tianjin free trade zone

Established in the municipality of Tianjin, the free trade zone covers an area of approximately 119 square kilometers and aims to boost Tianjin in the China-Mongolia-Russia economic corridor;

The free zone's main activities include

i)

high-end manufacturing,

ii)

R&D and technology transfer,

iii)

financial leasing and

iv)

international shipping and logistics;

The zone aims to develop a high-level platform for development of the Beijing-Tianjin-Hebei region and opening up the region for institutional innovation throughout China.
Benefits of China free trade zones
Our Clients registering their trading companies in the free trade zones will benefit from:

Eligibility for tax rebate on a portion of the company's taxed income;

Exemption from customs duties and import taxes for goods transferring between the free zone and overseas destinations;

Optimized and straightforward customs clearance procedures for goods that need to transfer to waterways, airways and railroads;

Exemption from corporate tax for companies engaged in international shipping, transporting, warehouse, and international shipping insurance.

Other benefits of establishing in a China free trade zone include

Absence of foreign exchange controls for companies registered within the free trade zones;

Favorable interest rates in financial market and cross-border use of Chinese RMB;
Companies registered at Yangshan Free Trade Port Area can open offshore accounts to provide convenient financial settlement for overseas business;

FTZ companies are also permitted to make collective customs declaration of imported goods.
China Special Economic Zones summary table