Success tips when doing business in China in 2023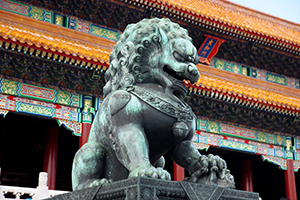 When dealing with intra-company matters, our Clients should take note of the following points:

Before commencing the registration process, our Client must determine the applicable China licenses/permits for their activity. This can be a complex area; as local, state, and national governments handle different licensing/permit approval processes;

To optimize the success of a new business venture, we recommend our Clients

i)

complete a feasibility study

ii)

prepare a detailed business plan

iii)

communicate with the Chamber of Commerce

iv)

speak to the local Chinese embassy and

v)

communicate with our previous Clients who successfully launched their business in China;
Foreign companies interested in China should be aware

i)

China statistics and market data are not always precise

ii)

transactions tend to take longer than expected

iii)

more frequent and longer market visits are required, at least initially

iv)

complex business procedures are common;

When hiring Chinese locals, pay close attention to their transcripts as false degrees and certificates are common in China;

All business deal with government agencies, such as the China Company register, on a regular basis. This is where foreigners should be patient as government authorities would always have the final say in any matter.

When dealing with Clients and suppliers, our Clients must take note of the following points:

All products and services should be patented in China. Leakage of intellectual property and the potential for joint venture partners to set up in competition against a foreign firm is common;

Your joint venture partner or China shareholder must not merely be a nominee for the sake of meeting the rules of China company setup by a foreigner. You should choose a partner that actually brings a lot to the table, including local knowledge necessary for your business to succeed in China;

Small business and family-owned business are very common in Chinese jurisdictions. The head of these types of companies are often involved in all decisions so it is beneficial to involve the head of the company in business dealings. It is also an act of respect to acknowledge and include the elder, senior members, of the company;

The exchange of business cards is an important aspect of Chinese business culture and doing business in China. A business card should be given to everyone attending the meeting. When handing a business card to someone it should be presented with both hands with the front of the card facing the recipient. When receiving a business card, taking time to look and comment about the card shows respect. It is advisable to have one side of your business card in the Chinese language if doing business in China is expected to be a frequent occurrence;

As not all local China companies are well-versed with international trade, we encourage our Clients to consistently use and sign contracts of service during China company setup;

Entertainment is an important part of doing business in China. It is common for new partner alliances or new business wins to be celebrated over a traditional Chinese banquet lunch, or dinner. Traditional Chinese banquets will usually be an eight-course meal and guests will be seated on a round table.
Interesting facts about China
China has surpassed the UK and Japan, becoming the third largest export market. Also, 68% of all the pirated goods in the world come from China;

Both the world's tallest man (8ft 1 in) and woman (7ft 8 in) are Chinese;

China boasts having the largest population in the world of 1.344 billion people. China makes up approximately one fifth of the world's population;

Flights from Hong Kong to mainland China are classified as international flights;

Websites such as Amnesty international, YouTube, Facebook, BBC news, and Dalailama.com cannot be accessed in China;

Fortune cookies are not a traditional Chinese food product. They were invented in 1920 by a worker in the Key Heong Noodle Factory in San Francisco.