Success tips when doing business in Gabon in 2023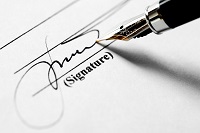 It is important that all our Clients prepare a comprehensive business plan detailing

i)

study of the Gabonese markets

ii)

study of local competition and

iii)

a feasibility study of the venture;

Our Clients must also study other business sectors which may be related to their line of work. This will assist them in enhancing their productivity and profitability;

Gabon's legal system is very inefficient. Foreign businessmen might not be able to depend on the local courts to resolve business disputes;

Foreign entrepreneurs must be patient while working in Gabon. Bureaucratic red tape will often slow government approvals;

Gabon corporate culture has a deeply entrenched and rigid hierarchy. Respect for seniors is the only way to be successful;

Office attire should generally be conservative. Depending on the business context, men are often required to wear suits and women expected to wear business suits or professional dresses;

Our Client must conduct their own due diligence prior to a meeting. Also, people must be addresses by professional titles unless specifically asked otherwise;

It is important to inquire about the English-language proficiency of a business man beforehand. An interpreter must be arranged to increase efficiency;

In the Gabonese society, it is important to know the right people to help with certain business problems;

Lastly, it is important to remember that credit cards are not widely accepted in Gabon. So, it might help to keep cash in hand to assist with business transactions.
Interesting facts about Gabon?
Gabon gained its independence from the French in 1960. However, despite this, France remains their major trading partner. Furthermore, French is the official language of Gabon;

The capital of Gabon is Libreville, meaning 'free town'. It was founded in 1849 by freed slaves;

In Gabon, you need to be 21 years of age in order to vote;

Gabonese defense forces only have about 8000 personnel;

Christianity is the main religion in Gabon, followed by around 75% of the population;

Around 85% of Gabon is covered in rainforests;

The largest lake in Gabon covers a distance of over 1200km;

Gabon houses around 800 species of birds. Furthermore, it is also home to 80% of Africa's gorilla population;

The highest point in Gabon is only 1,575m;

The Gabonese economy relies heavily on its oil reserves. However, scientists predict that the oil reserves will only last for another decade or so.
Frequently asked questions