How to incorporate a company in the Isle of Man in 2023
PRE-INCORPORATION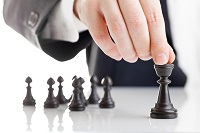 Consultation phase: We discuss our Client's aims and requirements for the new company and plan the optimal structure for the business. Healy Consultants also sets out

i)

potential licensing requirements and

ii)

desirable amendments to the model articles and memorandum of association at this stage.
Ownership structure and share allotment: Name at least one shareholder in the company, with an upper limit of 50 shareholders for a private company. Isle of Man companies can be owned bothy by companies and by individuals. Determine the number of shares to be issued to each shareholder and the price to be paid for each share. The shares can be issued with or without a par value and in denominated in any currency;
Registered agent: Our Clients require a registered agent to file the company's incorporation documents and other government documents. The registered agent must be resident in the Isle of Man and be in possession of a Class 4 license from the Isle of Man Financial Services Commission. must be located in Singapore and may be an individual or a company. Healy Consultants includes resident agent services in our standard Isle of Man incorporation package;
Registered office: All Isle of Man companies require a registered address to which the government, banks and other organizations can send official correspondence, and at which statutory records can be inspected. Either use the address your team will occupy in the Isle of Man or make use of Healy Consultants' registered address service, which we include as standard in our service offering;
Memorandum & articles of association: The shareholders sign the company's constitutional documents, which govern the management of the business. The memorandum must make reference to the items set out in the previous steps, including the company's

i)

share capital

ii)

shareholder details

iii)

registered office address

iv)

registered agent and

v)

limited liability.

The articles of association set out the company's internal management and governance, and many of our Clients use the model articles provided by Isle of Man company law. Alternatively, Healy Consultants' legal team can draft amendments to the articles of association to fit your specific requirements;

Director selection: An Isle of Man company must have at least one director. The Companies Act 2006 allows companies to be directors of other companies, meaning that corporate directors are permitted. In addition, there is no requirement for a natural person to act as a director. However, the director does not need to be appointed at the point of company formation or named in the M&AA, with there being a period of one month following incorporation in which to appoint the company's first director;
Planning phase: At this point, Healy Consultants uses the information provided by our Client to plan the process in detail from start to finish, including

i)

company incorporation

ii)

tax registration

iii)

corporate bank account opening and

iv)

obtaining applicable licences. Engagement planning is a key part of Healy Consultants' service, increasing transparency, setting Client expectations and minimising disruption to project completion;
Document preparation: Next, Healy Consultants gathers all of the documents required to complete the incorporation, assisting our Clients to complete and authenticate all necessary documents.
INCORPORATION PROCEDURE
Document submission: Once the required documentation is complete, Healy Consultants submits the incorporation package to the Isle of Man Companies Registry;
Incorporation approval: Within 2 business days of submission, the company will be incorporated. For an additional government fee, the company can be incorporated in under 2 hours. Following confirmation of the company's incorporation, Healy Consultants immediately emails our Client with the certificate of incorporation;
POST-INCORPORATION
Bank account opening: Once incorporated, the company can apply for a corporate bank account. With Healy Consultants' help, this can be achieved without you needing to travel;
Additional registrations: The company can now register for VAT, either voluntarily or because turnover is expected to be greater than £82,000 in that year;
Licensing: Certain commercial activities require business licences in the Isle of Man. Healy Consultants regularly assists Clients with national regulatory environments and obtaining the necessary licences;
Engagement completion: Following the receipt of all necessary approvals and documents, Healy Consultants couriers a full company kit to our Client, including original corporate documents, unopened bank correspondence and a Client feedback survey.
Frequently asked questions