Japan employment visas in 2023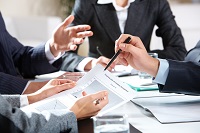 The Japanese Government offers at least 27 visa options for foreign individuals looking to travel to Japan for various reasons including i) tourism, ii) business or iii) employment proposes among others. Healy Consultants Group assists our Clients in selecting and applying for the ultimate visa options suitable for their intended stay in Japan.
The country also has in place tourism visa exemption arrangements with over 50 countries including Singapore, USA, Germany, France and the U.K. Nationals from these countries do not need prior approval and only require a valid passport to travel to Japan.
Different type of visas available in Japan
The available 27 visa options offered by the Japanese Government are divided into three major categories namely i) working visas, ii) non-working visas and iii) family related visas.
Working visa
This Japan visa is for foreign nationals who wish to work in the country for an extended period. A working visa only covers the kind of work requiring high level of professionalism, skills or knowledge:
Under this category, our Clients setting up or investing in Japan may apply for a Business Manager residence status visa. To qualify for this visa an applicant must

i)

invest at least US$50,000 and

ii)

maintain an office in Japan;
Other visa options under this category that are applicable to private companies are offered to skilled professionals in fields such as

i)

engineering and architecture,

ii)

medical practitioners,

iii)

attorneys among others;
To obtain a working visa, applicants may need to provide the following:

i)

a university degree,

ii)

a proof of prospective employer,

iii)

and a residence permission.
Non-Working Visa
The visas granted under this category are applicable to foreign nationals looking to visit Japan temporarily or stay in the country for a specific period:
Among those covered under this category include foreign nationals seeking to visit the country for

i)

tourism,

ii)

business purposes including conducting research and signing contracts,

iii)

students and trainees,

iv)

cultural activities, etcetera;
Some individuals granted a non-working visa may also be allowed to work in Japan albeit within specific hours and must first seek approval from the Immigration Bureau of Japan;
The requirements to qualify for an application vary depending on specific visas and approval is granted on a case by case basis.
Family related visa
The visas granted under this category are applicable to i) spouse or children of permanent residents, ii) long term residents such as refugees and asylum seekers and iii) those individuals who have stayed in Japan for elongated periods:
These visas do not have restrictions on the type of activity a person may engage in and therefore individuals are permitted to work in any field or industry;
Among the documents required when applying for such a visa include

i)

letter of guarantee,

ii)

proof of relation,

iii)

proof of income.
Frequently asked questions