Success tips when doing business in Japan in 2023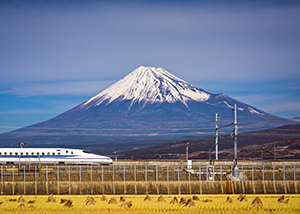 It is very important to understand the business culture in Japan:

Japanese business culture is hierarchical in nature so remember to greet the most senior people in the meeting room first;
In Japan, you are recommended to appoint a partner who will bring a lot to the table, including local knowledge and network necessary for your business' success in Japan;
Customarily, Japanese are less straightforward. They will not reject your ideas as they do not like to hurt other people's feelings. Therefore, do not be over confident until an agreement has been reached.

It is essential to be well-connected and well-informed in Japan:

All business will deal with government agencies, such as the Japan Company register, on a regular basis. This is where foreigners undertaking Japan company formation should exercise restraint and be patient as much as possible as government authorities would always have the final say in any matter;
It is important to find out which Japan registrations and licenses apply to your firm, and Japan company register to conduct the business with. This can be a complex area; as local, state, and national governments handle registration and licensing for various aspects of your business;
To set up a business in Japan, it is important to have and enhance contacts with well-connected local individuals. Healy Consultants can assist our Clients in this regard by introducing them to our contacts in Japan.

Some basic etiquette observed in Japan include:

It is deemed inappropriate to pour a drink for yourself in Japan, so allow someone else to do it for you;
It is considered polite to bring along presents for your Japanese Clients and their subordinates, helpers and assistants.

Know what is acceptable in the country:

Japanese are conservative, reserved and they value personal space. Hence, it is recommended to avoid physical contact, expansive gestures or expressions when holding a conversation with them.
Interesting facts about Japan
Some basic information of Japan includes:

Tokyo is the 6th most expensive city to live in the world;
Japan is considered the 3rd largest economic power of the world, behind the United States and China;
The country's literacy rate is almost 100%;
Over 70% of the country consists of mountains and has over 200 volcanoes. Mount Fuji, the tallest mountain of the country is an active volcano as well;
On average, there are around 1,500 earthquakes in Japan every year;
Japan houses some of the largest and most important ports in the region such as Fukuoka, Osaka, Kyoto, Sapparo, and Takayama.

Japan is among the leading countries in the following fields:

Largest automobile producer and largest consumer of Amazon rainforest timber in the world;
Japan is very developed in the electronics, machine tools, ships, chemical substances, and motor vehicles industry. The main export partners for these products are EU, the United States, Hong-Kong, etc. Popular brands are Sony, Toyota, Honda, etc;
Animated Japanese films and television shows account for 60% of the world's animation-based entertainment.

Some policies Japanese government introduced include:

The Japanese government enabled the "Green" vehicle purchasing promotion measures offering incentives to encourage the purchases of new, ecofriendly vehicles. As an instance, the government will subsidize 100,000 (USD 1,100) for the purchase of a small car and 50,000 (USD 550) for the purchase of a van or pick-up truck;
The Japanese government introduced subsidy programs to

i)

promote Japan investment in advanced equipment as measures to deal with Yen appreciation and energy constraints

ii)

new business establishment in the areas recovering from Tsunami and nuclear disaster towards employment creation.

Japan is renowned for its fish market:

Tsukiji Market in Tokyo is the world's largest fish market and the majority of fish in the world goes through here;
The news in Japan reported that the world's most expensive tuna was sold in the country for US$735,000.