Benefits of the FTA for U.S. entrepreneurs in 2023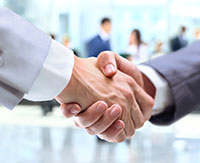 The US-Jordan Free Trade Agreement (FTA) gives US citizens equal business rights as those of Jordan citizens and vice versa. The US-Jordan FTA allows U.S. citizens and businesses to invest in almost all business sectors without

i)

local ownership requirements and

ii)

the need to setup a joint venture. However, the minimum share capital of the Jordan subsidiary will still be US$70,650;
The only businesses for which US ownership is restricted to 50% are

i)

construction, architecture and real estate services

ii)

advertising services

iii)

employment services

iv)

pharmaceutical retail services

v)

air transportation services and

vi)

tourism agencies. Newspapers ownership is also 100% reserved to Jordan nationals;
Thanks to the US-Jordan FTA, our U.S. Clients will also benefit from

i)

protection against unfair expropriation by Jordanian authorities and

ii)

the power to use Courts less biased against foreign investors, in case of a commercial dispute with a Jordan business.
Jordan employment visas
Following Jordan company formation, all foreigners are required to secure a work visa in order to work in Jordan. Healy Consultants will assist our Clients by preparing the visa application and submitting it to the Jordanian authorities. Our fee for this service is US$3,950. To date, we enjoy 100% visa approval record.
Entrepreneur visas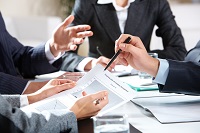 Non Jordanian entrepreneurs willing to reside in Jordan are required to obtain an investor visa and a residence permit (valid 1 year, renewable each year) after Jordan business formation. They will be required either

i)

to deposit a US$20,000 guarantee bond or

ii)

show evidence that they have recruited 10 Jordanian workers;
Other documents required by the Jordanian Ministry of Labor include:

i)

a valid passport

ii)

a certificate of incorporation

iii)

evidence of investment project

iv)

an extract of judicial record and

v)

an experience letter.
Employee visas
After formation of their company in Jordan, our Clients find it difficult to hire foreigners in Jordan as

i)

most unskilled positions are closed to foreigners

ii)

priority to Jordanian must always be given during the recruitment process and

iii)

the government regularly suspends recruitment of foreign workers;
Healy Consultants may assist our Clients willing to hire a foreigner in Jordan by submitting on their behalf a work permit application either to

i)

the relevant Special Economic Zone Authority if the worker will work inside a free zone or

ii)

the Ministry of Labor, if otherwise. On approval, Healy Consultants may also assist the employee receiving his work visa (1 year, renewable) at the nearest Jordanian Consulate;
Documents to be submitted by the employer include

i)

a work permit application form

ii)

a copy of the proposed employment contract

iii)

evidence of inability to recruit Jordanian fit for the position

iv)

a copy of the employee's passport

v)

the company's incorporation certificate

vi)

a vocational license and

vii)

an extract of judicial record of the employee;
On visa approval, the employer must

i)

register all foreign worker at the nearest police station and

ii)

deposit a refundable guarantee bond for all hired foreign workers, amounting to up to US$420 per foreign worker hired;

The employee must also go through a medical checkup no later than 21 days after visa approval.
Short term visas
Visas to conduct unremunerated business in Jordan include business and tourism visas (3 months). Required documents include i) passport with at least 6 months validity ii) official visa forms iii) two photos with white background iv) a cover letter stating the exact purpose and duration of the stay v) hotel reservation proof vi) a return airline ticket vii) six months personal bank statements viii) a copy of a one month credit card statement and ix) authority letter to submit and collect the passport on applicant's behalf.