Success tips when doing business in Jordan in 2023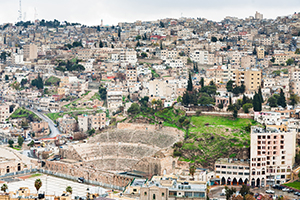 Your joint venture partner or Jordanian shareholder should not be merely a nominee for the sake of meeting the rules of foreign company incorporation. You should choose a partner who can actually contribute to your business, including local knowledge required for your business' success in Jordan;

Never ask for a business meeting with a Jordanian partner on a Friday, as it is a holy day dedicated to prayer and rest in Jordan. When setting an appointment, our Clients should be careful not to set it on prayer time;

To deal with a Jordanian company, meet the family, not the CEO. Most businesses in Jordan are indeed family-owned. Unless the Chairman is a family member, he will often have little decision-making power;

The Jordanian government is actively promoting the country towards foreign investors, so there are many business opportunities and tax incentives available to the well informed businessmen;

Our female Clients should always wear clothes covering their arms, chest and legs in Jordan, although they will not be expected to wear a veil. They will also need to prove their professional credentials, as Jordan society is patriarchal;

While Jordan administration is more efficient than in other Arab countries, local Courts are not. Our Clients settling a business dispute in Jordan Courts should expect

i)

important delays and

ii)

bias against foreigners;

Like in many Arab countries, our Clients should never use their left hand to greet Jordanians or eat in social settings. Muslims indeed consider that their left hand should be strictly reserved for personal hygiene matters;

While Jordanian business partners will be pleased to share a dinner with our foreign Clients, it is highly unadvisable to serve pork dishes and alcohol, as over 90% of Jordanian are Muslims;

Jordanian are tough negotiators, who will ask for discounts and expect you to do the same. Keep that in mind when finalizing a business deal with a Jordanian;

Our Clients should carefully check the background of their foreign employees. They will indeed be legally liable if their employee commit any wrongdoing.
Interesting facts about Jordan?
With a GDP of only US$37 billion, Jordan is the second smallest market in the Middle East after Bahrain. This niche market is however growing fast: the IMF expect an annual growth rate of 4.5% per year until 2020;

Unlike other Middle Easterners, Jordanians are not affluent customers: have an annual purchasing power of only US$5,500, the 5th lowest in the Middle East after Syria, Iran, the Palestinian territories and Yemen;

Jordan mainly exports minerals, fertilizers and products from its booming garment industry. It imports everything else, notably petroleum as the country does not have reserves nor refining infrastructure;

The Jordanian Dinar is (indirectly) pegged to the USD, at a rate of 0.71 per 1 USD. Such commitment from the Central Bank guarantees that the value of our Client's Jordanian assets should remain stable;

However, the country's public debt is increasingly an issue, at 90% of the GDP. Investors should keep an eye it, as a deterioration may lead to devaluation and henceforth affect the value of their Jordanian assets;

Jordan has the 5th largest oil shale reserves in the world. Provided their exploitation is technically feasible, they should be a boon for the country and guarantee low energy costs to our Clients;
Jordan hosts around 3 million Palestinian refugees, who fled Israel and the Palestinian territories. They are usually allowed to work, most even have Jordanian citizenship but they still suffer from discrimination and unemployment;

Unemployment is an acute issue in Jordan, with a 28% jobless rate amongst the youths. Our Clients won't face shortages of local employees, but it also explains why the Jordan government is so reluctant to admit foreign workers;

Jordanian women typically wear hijab (headscarf). This is not expected from (non-Muslim) foreign women, who should pay respect to the country's tradition by wearing clothes covering their arms, chest and legs.