Interesting facts about Monaco in 2023?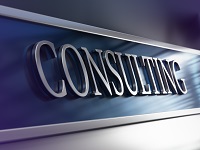 Monaco is the second smallest country in the world, at just 1.98 square kilometers. It is also the most densely populated, with 36,371 residents;

Monaco is a constitutional monarchy led by Prince Albert II. His family, the House of Grimaldi, have ruled Monaco for over seven centuries;

Monaco is unusual in that native Monegasques are a minority in their own country, comprising 21.6% of the population. French nationals are the largest group at 28.4%, with Italians coming in at 18.7%. Residents of Monaco come from over 125 different countries;

Monaco has the worlds highest GDP per capita at $153,177. It also boasts the lowest poverty rate, and the highest number of millionaires and billionaires per capita;

The unemployment rate in Monaco is 0%, and over 48,000 workers commute from France and Italy everyday;

Monaco is not a member of the EU, though it is linked via customs union with France. It has used the Euro as its main currency and has the right to mint Euro coins with Monegasque designs;

One of Monaco's main sources of income is tourism, with most attracted by its casino and pleasant climate. Its pier was extended in 2001 to accommodate more tourists arriving via cruise ships;

Monaco has the largest police force per capita and per area, with 515 police officers for its 36,371 residents. It has the world's third-smallest military force of 255 soldiers, though France is in charge of the principality's defense;

Monaco gained international attention when Prince Rainier III married Hollywood actress Grace Kelly in 1956. The event was widely televised and covered in the press;

The Monte Carlo Rally has been held in the principality since 1911, while the Monaco Grand Prix has been held since 1929. The Grand Prix is considered to be the most demanding race due of the Formula One World Championship due to the narrow and twisting nature of the track. It is also considered one of the most important and prestigious races in the world, along with the Indianapolis 500 and the 24 Hours of Le Mans.
Frequently asked questions