Switzerland employment visas in 2023
Healy Consultants assist global entrepreneurs and investors looking to migrate to Switzerland with the requisite residence visa applications. Switzerland offers various visa options for foreign nationals both within the EU and non-EU looking to be residents for purposes of employment or business operations. Some of the visa options include i) business entrepreneur visa ii) immediate passport iii) professional residence permit and iv) visit visa.
Entrepreneur visa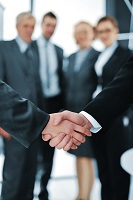 Generally only EU/EFTA individuals are permitted to be self-employed in Switzerland, however non-EU/EFTA nationals setting up business in Switzerland may still submit applications for the same subject to local canton migration office approval;

A national visa and residence permit will be issued if the application is approved. This can be done only after formation of the business in Switzerland;

Application documents required include

i)

proof of Switzerland business formation

ii)

proof of office premises

iii)

proof of accident insurance

iv)

personal bank and corporate bank balance and

v)

business plan.
Employment visa/permit
The Swiss government offers at least 5 different permits for both EU/EFTA nationals and third countries nationals looking to reside in Switzerland for employment purposes;

L or short-term permit: This permit is granted to individuals with fixed-term employment contracts of a period of 1 year and renewable for only 1 more year;
B or residence permit: Granted to individuals with unlimited or fixed-term contracts more than 1 year. EU/EFTA citizens are issued with 5year residence permits renewable for 5 years. Other nationals are granted 1 year permits, renewable indefinitely;
C or permanent residence permit: This is issued to EU/EFTA nationals who have consecutively lived in Switzerland for 5 years. Other nationals can be eligible for this permit after 10 years residency in the country;
The above permits also serve as Schengen visas and permits holders to travel through the Schengen area for at least 3 months within every half calendar year.
Visitor Visa
Certain nationalities do not require a visitor visa for a stay of less than 3 months in Switzerland;

Citizens of countries not listed above must apply for a Schengen visa in an EU country embassy in their country of residence;

Application documents required include

i)

valid passport

ii)

bank statements to prove entire trip is covered

iii)

travel health insurance with coverage of €30,000 and

iv)

documents declaring the purpose of visit.