Success tips when doing business in Switzerland in 2023
Healy Consultants recommends the following points to all our Clients engaging in a Switzerland company setup: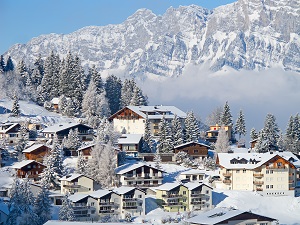 Majority of Swiss (63% of the population) speaks German and as it is a lingua franca, it is recommended that our Client speaks in German for business communications;

Before going for a business meeting, you should inquire about the English-language proficiency of a business man beforehand as not all Swiss can speak English; 63% of the Swiss population speaks German, followed by 23% speaks French and 8% speaks Italian; Hence, if necessary, arrange for an interpreter;

Swiss business setting is unusually formal. Therefore, our Client should keep in mind about business formalities during meetings including addressing by their professional titles unless requested otherwise;

Switzerland businessmen are one of the most punctual people. It is expected that you arrive at the business meeting at precisely the appointment time, not too late nor early.
Interesting facts about Switzerland
Switzerland has four national languages – German, Italian, French and Romansh;

Based of Purchasing Power Parity, Switzerland is the 11th richest nation in the world;

The capital of Switzerland is not Zurich, but Bern. Zürich is the largest city in Switzerland;

Red Cross was formed in 1863 in Geneva, Switzerland; the flag of Red Cross is an inverted Swiss flag;

Switzerland has a rich history of watch making; wrist watches were invented in the country in 1755. The oldest watch maker in the world is also a Swiss company Vacheron Constantin;

Lake Geneva has had more than 40 ship wrecks and the ships can still be seen underwater.
Frequently asked questions