Vietnam free zones in 2021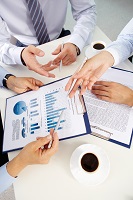 Since 2003, Healy Consultants Group PLC assist our Clients with setting up their business in Vietnam industrial zones (IZs) to benefit from reduced taxes and enjoy other numerous Government investment incentives. Vietnam industrial zones are ultimate spots for foreign entities looking to set up manufacturing companies in Southeast Asia with intent to distribute their products globally.
Benefits of setting up in a free zone
Vietnam currently runs over 250 industrial and export processing zones established throughout the country within key economic zones namely i) the Northern Vietnam Key Economic Region (NVKER), ii) Southern Key Economic Zone (SKEZ), iii) Central Vietnam Key Economic Region (CVKER) and iv) Mekong River Delta Economic Zone (MeKEZ). Please find below additional general information on their benefits.
Our Clients setting up in the Vietnamese industrial zones will enjoy tax benefits including:

Reduced corporate income tax at the rate of 10% for up to 15 years;

50% tax reduction on personal income for foreign and local employees;

Corporate income tax exemption for up to 4 years for approved projects;

50% corporate income tax reduction for up to 9 years following expiry of exemption period.

Other Government incentives enjoyed within the free zones include:

Reduced income tax rate of 10% for up to 30 years for high-tech projects;

Reduced tax rate of 10% for socialized projects like health and education applicable throughout the life of the project;

5 years tax holiday for importation of raw materials for manufacturing within the IZs;

Exemption from VAT and excise tax for goods imported, processed or manufactured within the IZs.

Trading companies will benefit from an industrial zone registration because:

Companies may benefit from tariff cuts on goods traded within the ASEAN region;

Government support in infrastructure development in areas with difficult socio-economic conditions;

Exemption from land rental fees and access to preferential grants from the government;

Access to abundant cheap labor with the current minimum wage ranging from US$96-US$138 per month.
The major industrial zones in Vietnam
Table comparing different free zones in Vietnam
| Summary at a glance | VSIP Binh Duong | HPIP | PDIP | Dinh Vu – Cat Hai |
| --- | --- | --- | --- | --- |
| Average annual industrial space rent per 1000 sqm | US$26,500 | US$31,200 | US$35,000 | US$29,000 |
| Company incorporation time | 12 weeks | 12 weeks | 12 weeks | 12 weeks |
| How long to open company bank account | 4 weeks | 4 weeks | 4 weeks | 4 weeks |
| Quality of utilities | Excellent | Good | Good | Excellent |
| Allowed to sign sales contracts with Vietnamese Clients | Yes | Yes | Yes | Yes |
| Allowed to invoice Vietnamese Clients | Yes | Yes | Yes | Yes |
| Corporate tax payable in Vietnam | Dependent on activity | Dependent on activity | Dependent on activity | Dependent on activity |
| Corporate bank account | HSBC | HSBC | HSBC | HSBC |
| Physical office space required | Yes | Yes | Yes | Yes |
| Industrial space availability | Many | Limited | Many | Many |
| Allowed to import raw material? | Yes | Yes | Yes | Yes |
| Allowed to export goods? | Yes | Yes | Yes | Yes |
| Wholly foreign owned | Yes | Yes | Yes | Yes |
| Can the entity hire expatriate staff in Vietnam | Yes | Yes | Yes | Yes |
| Minimum number of directors | 1 | 1 | 1 | 1 |
| Minimum number of shareholders | 2 | 2 | 2 | 2 |
| Tax registration certificate required | Yes | Yes | Yes | Yes |
| Individual shareholders allowed | Yes | Yes | Yes | Yes |
| Corporate shareholders allowed | Yes | Yes | Yes | Yes |
| Public register of shareholders and directors | Yes | Yes | Yes | Yes |
| LLC company allowed | Yes | Yes | Yes | Yes |
| Can apply for immigration visas | Yes | Yes | Yes | Yes |
| Annual audited financial statements | Yes | Yes | Yes | Yes |
| Annual tax return to be submitted | Yes | Yes | Yes | Yes |
Frequently asked questions