What positions are available in 2023?
Healy Consultants is always looking for high caliber, ambitious, and driven individuals to add value to our business, provide the highest levels of service to our global Clients and be part of our corporate evolution. We are experiencing a lot of rapid growth, and our future success depends on recruiting the best quality employees.
Website development manager

To project manage Healy Consultants' business websites … see more

Economic researcher

To update and enhance our business websites and client … see more
Why us


While helping our Clients, Healy Consultants staff get to set up a business in most of the countries in the world. Thus, our staff gain exposure to legal, accounting and tax, immigration, banking, economics, Government, real estate etc.
"Our philosophy is to enjoy what we do and to enjoy our professional and personal lives."
What can we give you?
To work in a creative, challenging, fast paced global environment;

To learn how to write good business English;

To learn how to focus on solutions and not problems;

To learn to complete tasks in an efficient way;

To get paid well;

An opportunity to join our creative team of staff.
The recruitment process
* Kindly note that only shortlisted candidates will be contacted.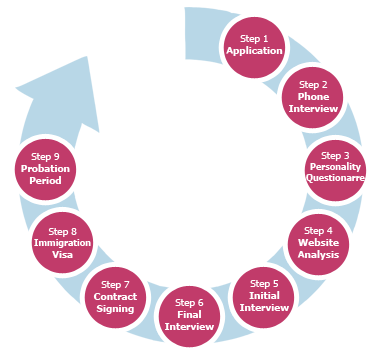 Hiring you as a freelance consultant in your country
Click here if you like us to hire you as a freelance consultant in your country.
 
Help us help you
We can still help you even if you are not shortlisted for an interview. See below on what you need to do to get our help in areas such as resume writing!
How you can help us
How we can help you

1.

Increase our following in any of our social media channels. Refer to this link to read more;

2.

Email us quality business content for our website, improving country pages;

3.

Email us ideas as to how to make our business website even more attractive to visitors, easier to navigate etc;

4.

Email us ideas to increase traffic to our website;

5.

Email us ideas to increase our Google rankings;

We will review your resume and re-engineer and re-write it. Optimize the attractiveness of your resume;

We can perform a mock phone interview with you and recommend improvements to your phone interview skills;

We can perform a face to face interview with you and recommend improvements to your interview skills;

We can hire you a

freelance consultant

.

6.

Refer a Client to Healy Consultants

We pay 15% commission on the first sales invoice paid by that new Client. Average sales invoice fee approximates US$10,000.

7.

Significantly improve the content of a country web page. Choose your favorite country and dramatically increase the quality of content on our website;

We pay US$500 for a high quality country web page, reviewed and approved by Aidan Healy.
If you are interested in helping Healy Consultants, email us today and we will revert to you within a week.
 
Receive regular job updates
Join us on Facebook, Google +, Linked In and Twitter to receive regular job updates.