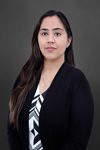 Aarti Vijaykumar Poptani | Accountant Associate
I joined Healy Consultants Group's Dubai Office in October 2022 as an In-house Accounts Intern. I graduated with a Bachelor of Business Administration, specializing in Finance, in Dubai. Before joining Healy Consultants Group, I joined my family's textile trading business to get introduced to the business world.
My business goals

To attain knowledge and gain experience of working for global businesses.
To assist my seniors and serve the HC Dubai office & other clients' needs with efficiency.
Develop and improve my communication skills.

My daily work schedule

Assist the In-house accounting department in the Healy Consultants' Dubai office.
Analysing and preparing financial statements for the Healy Consultants' Dubai office.
Assist in the renewal department for the Dubai office.

The most interesting work I ever did

Working at Healy Consultants Group. Through this internship, I'm getting an opportunity to learn more about global company set up, regulations and taxation.

The most rewarding work I ever did

I led a team that organized a Carnival event in school, where students from different schools and their families were invited to be a part of.

Making sure that each and everyone in the team gets a job to do and following up with them weekly and ensuring that all this doesn't affect their studies. It was an illuminating experience and the success of the event was contributed by our teamwork.

Pastimes

Spending time with family and friends.
Listening to music and watching movies.
Cooking
Reading romantic novels (recently developed this hobby).

Business style

Eager to learn
Adaptable
Responsible and Efficient

Languages I speak

A sample of my global business experience
Contact our firm
Your query will be handled promptly by one of our in-house experts based on the nature of your query and your country of interest.