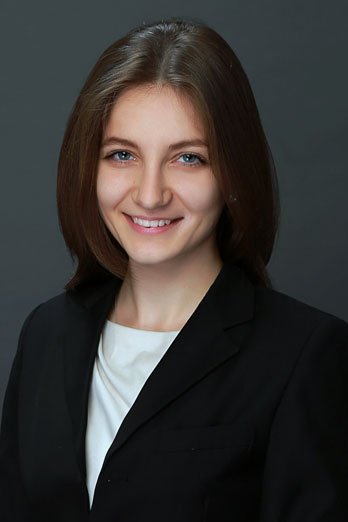 Ekaterina Azizova | Accounting and Tax Manager
I am happy to be a part of Healy Consultants and have an opportunity to provide high quality support for our Clients' business. I hope my knowledge and experience will help our Clients to reach the greatest goals.
My business goals

Be able to solve any problem even the most complicated one;

Grow up with our Clients.

My daily work schedule

My work schedule is usually quite intensive, but I believe that it is very important to find time for learning new things.

The most interesting work I ever did

Providing advice on reorganization and financing for a large international company with complex structure.

The most rewarding work I ever did

My most rewarding achievement has been setting up and developing my own architectural company.

Pastimes

Yoga and reading make me feel calm and mindful.

Business style

Languages I speak

English, Russian and French.

A sample of my global business experience

I am project managing business set ups in Singapore for a consulting company, a cryptocurrency trading company and tourism-related company.

Multi-currency corporate bank accounts

I have been assisting our international Clients to open corporate bank accounts in multiple jurisdictions, such as Singapore, Hong Kong and all over Europe.

The most unusual engagement I did

My architectural company completed a project for 60,000 sqm for one of the biggest Russian banks in Almaty, Sberbank.
Contact our firm
Your query will be handled promptly by one of our in-house experts based on the nature of your query and your country of interest.