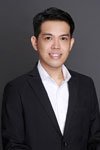 Josh Hiew | Senior Client Relationship Manager
I joined Healy Consultants Group PLC in May 2021 as a Senior Client Relationship Manager. Prior to that, I worked as an auditor in one of the Big 4 firms in Kuala Lumpur and Singapore, later gaining a CPA Australia qualification.
My business goals

Expand my knowledge of different business setups in various jurisdictions;
Develop my inter-personal skills in a diverse working environment.

My daily work schedule

Research and find effective business solutions for Clients;

Liaise and follow up with Clients and business affiliates to advance engagements;

Complete weekly updates and deliverables to Clients.

The most interesting work I ever did

Project manage and led a team to perform audit for US multinational entities.

The most rewarding work I ever did

Volunteering on a road construction project for a week in a rural village in Myanmar.

Pastimes

Hiking
Travelling
Music & movies

Business style

Adaptable

Honest

Responsible

Languages I speak

Mandarin, English, Malay and Cantonese.

A sample of my global business experience

Auditing large multi-national companies based in Asia, Europe and the US.
Contact our firm
Your query will be handled promptly by one of our in-house experts based on the nature of your query and your country of interest.