Interesting facts about Anguilla in 2023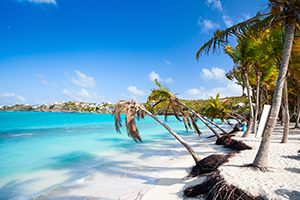 Anguilla is a flat, low-lying island of coral and limestone in the Caribbean Sea, east of Puerto Rico. The soil is generally thin and poor, supporting only scrub vegetation. Anguilla is noted for its spectacular and ecologically important coral reefs;

Anguilla has a tropical though dry climate, moderated by northeast trade winds. Temperatures vary little throughout the year. Average daily maximums range from about 27°C in December to 30°C in July;

Anguilla is a British overseas territory in the Caribbean, one of the most northerly of the Leeward Islands in the Lesser Antilles;

Anguilla consists of the main island of Anguilla itself, approximately 26 km (16 miles) long by 5 km (3 miles) wide at its widest point, together with a number of much smaller islands;

Anguilla was first colonised by English settlers from Saint Kitts, beginning in 1650. Other early arrivals included Europeans from Antigua and Barbados;

Anguilla was first settled in history by Amerindian tribes who migrated from South America;

Anguilla is an internally self-governing overseas territory of the UK. Its politics takes place in a framework of a parliamentary representative democratic dependency, whereby the chief minister is the head of government, and of a pluriform multi-party system;

The United Nations Committee on Decolonisation includes Anguilla on the UN list of Non-Self-Governing Territories;

Anguilla was discovered by Christopher Columbus in 1493. Columbus named the island Anguilla for its "eel-like" shape.