Interesting facts about Belgium in 2023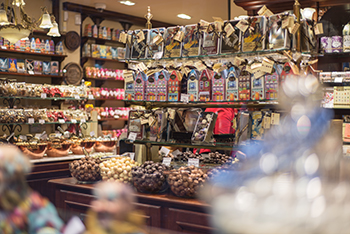 Belgium has 3 official languages. Majority people speak Flemish, which is a local dialect of Dutch, then French is the 2nd most popular, finally very small percent of Belgians (1%) speak German;

Tax levels in Belgium are among the highest in the world, and the highest rate out of 30 OECD countries, with about 40% of gross earnings given up in tax for a single-income family;

The country that grants the most new citizenships per capita in the world after Canada;

World's 3rd country with the most vehicles per square kilometres. It has the highest density of roads and railroads in the world;

Belgium became the world's first country to ban cluster bombs, and second to ban forced marriages in 2006;

The world's main diamond center and second largest petrochemical center is in Belgium. Almost 90% of raw diamonds in the world are negotiated, polished, and distributed in Antwerp, Belgium;

Belgium produces 220,000 tonnes of chocolate per year. This amounts to 22kg of chocolate per inhabitant annually;

One of the rare countries with compulsory education up to 18 years old (highest in the world);

Europe's tallest man is Belgian (Alain Delaunois, 2m30);

Brussels is the capital of Belgium, and also the capital of European Union (EU) and houses the headquarter of NATO. That's why Brussels is called the "Heart of Europe".
Frequently asked questions