Brazil client case studies in 2023
Beauty products Firm sets up business in Brazil
Background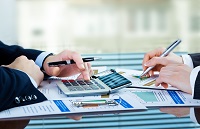 Our client contacted us for company incorporation and bank account opening. They are a company specialized in beauty products, interested in penetrating into the market of Brazil where the demand is high and in continuous growth.
This engagement was challenging as company set up in this country is long and full of bureaucracy requirements. Fortunately, after some challenges, the engagement was successfully completed.
The engagement process started with the signing of the engagement letter and the completion of the standard due diligence. The engagement letter contained an attached strategy document in which Healy Consultants states i) our Client expectations, ii) Healy Consultants expectations.
Company incorporation
The tedious process of incorporation lasted 11 weeks counting from the moment Healy Consultants had all the due diligence from our client.
Incorporation in Brazil is a time consuming task full of requirements and paperwork that Healy Consultants did on behalf of our Client. Every company must register with the State Board of Commerce, the Central Bank, the Secretary of Federal Revenue and others. In addition, articles of association and other legal documents cannot be presented in English, therefore they had to be translated to Portuguese by a specialist Government approved Translation Company.
Our Client is a busy entrepreneur without time to travel to the country. Although is not mandatory to have office premises in the country, our client wanted to have the same. Healy Consultants assisted our client in this matter. Surprisingly, this task did not cost us too much time. With Healy Consultants' contacts and resources, two weeks of research was enough to sign a lease agreement.
Every company in Brazil must appoint a resident agent before incorporation. Healy Consultants was pleased to assist our client with this service. After providing our client with the due diligence of the local agent, we received the Identification Number and proceeded with VAT registration at a federal and country level. There were only a few more steps missing, registering with Social Security Entity and open a corporate bank account.
Corporate bank account
A bank account cannot be opened without the National Company Registration Number (CNPJ) of the new company, so we had to go through the long process of incorporation before opening the account.
After negotiating with the bank officers, Healy Consultants offered the Client a US$500 discount to travel to the country. Our company arranged meetings with 3 different banks to ensure the completion of our engagement. Healy Consultants prepared the schedule according to our Client's flight. Two banks accepted to open a corporate bank account for the company.
Finally a well known international bank was the chosen one. After a little over a week, everything was settled and ready to proceed.
Conclusion
After those challenging weeks, Healy Consultants successfully finalized the engagement by sending the company kit to the Client through courier which contained all the originals documentation of the incorporation process.