Success tips when doing business in Brazil in 2023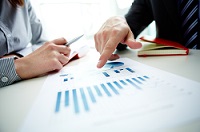 An essential factor in starting a business in Brazil is to thoroughly research the business sector you are planning to invest in. Healy Consultants recommends our Client prepare a detailed business plan including an extensive market study and evaluation of competitors;

It is preferable to conduct business through a local contact who speaks Portuguese;

To optimize the success of your new business venture in Brazil, Healy Consultants recommends your Firm

i)

complete a feasibility study

ii)

prepare a detailed business plan

iii)

speak to your local brazilian embassy and

iv)

communicate with Healy Consultants Clients who successfully launched their business in the country;

Offered prices are usually fixed, do not expect lower prices even if you ask for the same;

Foreign companies should be aware

i)

Brazil statistics and market data are usually imprecise

ii)

transactions tend to take longer than expected

iii)

more frequent and longer market visits are required, at least initially

iv)

complex business procedures are common;

Business contracts are to be done in Portuguese and local currency;

Brazilians love socializing, so meetings might take longer than expected. Lunches or coffee breaks are a generalized practice;

Brazilians are updated with latest fashion trends. Consequently, it is important to dress smartly but conservatively;

When undertaking Brazilian business registration, it's important to find out which registrations and licenses apply to your firm, and which company register to conduct business with. This can be a complex area; as local, state, and national governments handle registration and licensing for various aspects of your business.
Interesting facts about Brazil
Brazil has the fifth highest number of visits from the pope in the world;

Brazil has the second highest number of airports in the world;

Despite its high crime rate, Brazil is the fourth country in the world to abolish capital punishment;

Brazil gains its independence from Portugal in 1822;

Brazil is the 5th largest country in the world. Brazil shares a border with every country in South America apart from Ecuador and Chile;

For administrative reasons it is divided into 26 states each of them grouped into 5 Federal District. Each state has its own constitution and legislature;

Brazil is the fifth most populous country in the world after China, India, United States and Indonesia;

The most important exports for Brazil are soy, coffee, iron, steel products, vehicles, sugarcane, orange juice and cocoa. 17% of exports are to China and 11% are to the US;

The Brazilian Oscar Niemeyer is one of most important figures in modern architecture;

82% of Brazil population are happy and positive regarding their experiences in an average day. This figure is higher than the OECD average of 80%.
Frequently asked questions