Success tips when doing business in BVI in 2023
The business pace is relatively slow in BVI. Foreign investors are advised to be very patient when doing business here. If you want to contact a business partner or make enquiries, it is recommendable that you make arrangements well in advance since the person in charge may not be available immediately.
Interesting facts about BVI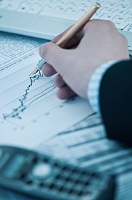 The British Virgin Islands (BVI) is an overseas territory of the UK with internal self-government;

The economy of BVI is one of the most prosperous in the Caribbean, highly dependent on tourism which generates an estimated 40% of the national income;

The islands belong to a group known as the Leeward Islands which are part of the Lesser Antilles island chain;

Tortola is the largest of the islands in the British Virgin Islands;

The highest point in the BVI is Mount Sage (521 m) on the island of Tortola;

Most of the Virgin Islands are of volcanic origin;

African slaves were brought to the islands to work on the sugarcane plantations.
Government and public authority websites

External articles

External videos