10 steps to incorporating in BVI in 2021
Healy Consultants' streamlined procedures ensure a faster, more efficient BVI business setup, which evolves as follows: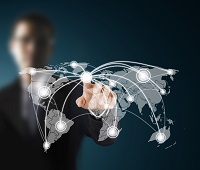 Prior to starting the BVI company incorporation process, our Client

i)

settles Healy Consultants' engagement fees

ii)

signs and returns our Client engagement letter and

iii)

provides us the required due diligence documents;

Once the exact corporate structure is agreed with our Client, Healy Consultants then drafts a detailed BVI incorporation project plan, mapping out by week each steps to engagement completion, optimizing transparency and setting our Client expectations;

It is important our Clients' are aware of their personal and corporate tax obligations in their country of residence and domicile, and they will fulfill those obligations annually. Before incorporating the company, Healy Consultants will guide our Clients regarding their tax obligations;

Healy Consultants then emails our Client incorporation documents for review and our Client's signature;

Thereafter, Healy Consultants

i)

reserves the company name with the Registry of Corporate Affairs and

ii)

submits all the documents and information required for incorporating a BVI company;
To support BVI company incorporation, Healy Consultants opens an international corporate bank account. We work with internationally-recognized banks such as HSBC, Standard Chartered and Citibank to provide corporate bank account services;

Healy Consultants then activates internet banking for our Clients;

If our Client is engaged in Financial Services, Healy Consultants will advise our Clients regarding the relevant laws and regulations related to their business activities, what licenses they need to apply for and what are the requirements to qualify for such license;

Healy Consultants will then assist our Clients apply for the appropriate financial license from the BVI FSC;

Following engagement completion, Healy Consultants group PLC couriers the full company setup kit to our Client including original corporate documents, company seal, unopened bank correspondence and a Client feedback survey.