Cyprus client case studies in 2023
UAE Agri-commodities Company Establishes a Subsidiary in Cyprus
Background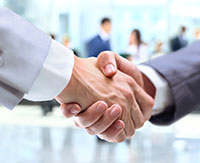 Our client, a UAE based company dealing in global distribution and trade of agricultural commodities including rice, sugar and edible oil as well as construction consumables wished to establish a presence in Cyprus to target the EU market;
Having found Healy Consultants Group through the internet, our Client contacted our Dubai office for initial inquiry and to get information on how to approach their intended business venture;
Following the initial meeting and deliberations at our Dubai office, our Client settled a retainer fee with Healy Consultants to initiate the engagement planning.
Engagement planning
Healy Consultants Group officers visited our Client's Dubai office to further discuss and agree on the proposed Cyprus corporate structure and all the services required by our Client in Cyprus;
Upon agreement, our Client provided Healy Consultants with the original copies of all due diligence documents to formally commence the Cyprus engagement;
Our Firm then prepared and emailed our Client a detailed project plan mapping our step by step plan to engagement completion and a quality business plan for their proposed Cyprus company to support bank account opening;
Thereafter our Client settled the second instalment of our Cyprus engagement fees to advance company registration.
Company registration
Healy Consultants Group promptly submitted our Client's preferred company name with the Cyprus Registrar of Companies for reservation and obtained an approval within 2 days;
Healy Consultants Group then obtained and prepared the company registration documents in both English and Greek and emailed the same to our Client for signature and courier back to our Dubai office;
Following submission of the same, the Cyprus government reverted requesting for notarized copies of our Client's passport copies and proof of address;
Upon receipt of the original notarized documents from our Client, Healy Consultants Group submitted a complete quality company registration application with Cyprus Companies Registrar;
Within 1 week of application submission, Healy Consultants Group secured the company registration approval and immediately emailed our Client scan copies of the certificate of incorporation and the company numbers.
Assistance to secure office premises
With our Client's office specification requirements, Healy Consultants Group contacted multiple Cyprus property agencies and provided our Client within 3 days a comparison table of at least 4 office space options in Nicosia;
During our Client's visit to Cyprus, Healy Consultants Group scheduled multiple viewings for our Client with our Cyprus real estate agent;
Following two days of viewings, our Client settled for their preferred unit in Nicosia city center and proceeded to sign a lease agreement with the landlord.
Corporate bank account opening
With the company registered, Healy Consultants Group approached the top banks in Cyprus including Bank of Cyprus and Alpha Bank to secure in writing the banks' interest for our Client's business activity;
Upon emailing our Client the list of banks keen to onboard their business, our Client decided to travel to Cyprus to complete the account opening process;
Healy Consultants Group then scheduled multiple meetings with Cyprus banks and prepared an itinerary in accordance with our Client's preferred travel date;
Healy Consultants Group Cyprus legal representative accompanied our Client to their preferred banking institution, Bank of Cyprus, in Limassol whereby our legal representative formally introduced our Client to the bank and assisted the Client with the account opening forms completion and signing in front of the bank officer.
Within 2 weeks of corporate and personal documents submission and quality application submission, Bank of Cyprus compliance department approved the multicurrency corporate bank account and directly emailed the bank account numbers to our Client;
Within the subsequent 2 weeks the bank then couriered the internet banking token to Healy Consultants Group Limassol affiliate office address. Our Client visited our affiliate office, obtained and activated the internet banking token with the help of our legal representative.
Engagement completion
To comply with the Cyprus Government statutory requirements, Healy Consultants Group prepared and emailed our Client a draft tax invoice for their convenience;
Our Client thereafter visited our Limassol affiliate office and obtained all the corporate documents including original certificate of incorporation, M&AA and director and shareholder certificates.