Success tips when doing business in Cyprus in 2023
Business Culture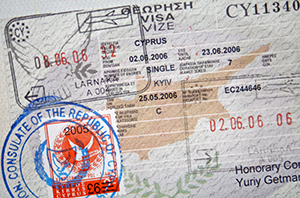 Cypriots prefer face-to-face meetings rather than doing business by telephone or in writing, which are regarded as too impersonal;
Business meetings usually happen before lunch over a coffee;
Being on time is a big deal in Cyprus and will affect ongoing business relations;
80% of businesses in Cyrus are foreign owned and they are greatly welcomed by the government;
Whichever kind of business plans you have, establish the infrastructure first and seek advice and complete business information. It's important to keep your plans small and manageable and work well within your budget.
Useful tips
Cyprus is divided into two major parts the Greek population in the South and the Turkish in the North. Therefore, Turkish and Greek languages are official in Cyprus, but the English is the principal official government languages within the country;
Residents in Cyprus are called Cypriots and it could be either 'Turkish Cypriot' or a 'Greek Cypriot';
Cyprus' currency is Euro which was officially adopted in 2008;
Cypriots commonly speak louder and with more hand and facial gestures than western Europeans. A friendly discussion may look like an argument to the outsider.
Interesting facts about Cyprus
Cyprus ("Kypros" in Greek) means copper, famous in antiquity for it production of the precious metal;

Cyprus is the third-largest island in the Mediterranean;

Cyprus has an open, free-market, service-based economy with some light manufacturing;

Cyprus was dealt a severe blow by the Evangelos Florakis Naval Base explosion in July 2011, with the cost to the economy estimated at €1–3 billion, or up to 17% of GDP;

82% of the population on the island speak Greek;

Cyprus was once at the bottom of the sea. Tectonic movement pushed it up and it is now one of a handful of places in the world where geologists come to study the ocean floor without diving into the ocean;

Cyprus is known to be the oldest wine producing nation in the world;

The highest peak in the Troodos Mountain Range is Mount Olympus, which reaches up to 6,402ft above sea level;

Cyprus is an island country separated in a Greek zone and a Tukish zone. The United Nations Peacekeeping Force in Cyprus (UNFICYP) are still protecting the border;

The Cyprus Mufflon is a wild sheep that is found in the Troodos & Paphos Mountains. It exists nowhere else in the world.
Government and public authority websites

External articles

External videos