10 steps to incorporating in Laos in 2023
Incorporation of a company in Laos constitutes a challenging engagement and it is important to clearly ascertain the licensing requirements for the business before proceeding. The typical procedures are as follow: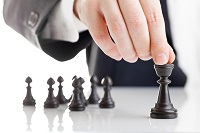 Before Healy Consultants starts to incorporate the company in Laos, our Client

i)

emails us scans of at least 75% of the due diligence documents requested by our compliance department

ii)

settles our fees and

iii)

signs our engagement letter. Thereafter, Healy Consultant provides our Client with a detailed project plan, outlining all steps needed before he can start business in the country;

To start the project, Healy Consultants will then agree on the company name and the optimum corporate structure, including shareholders and directors. We also prepare a business plan describing our Client's planned business in Laos for his review and approval;

After this planning phase, our team will contact the bank chosen by our Client to open a provisional account in Laos, on which the minimum share capital will later be transferred. See this page for further information on available banking options;

Healy Consultants proceeds to open a corporate bank account for the company with one of the recommended banks in Laos. Our Client then injects the required initial capital into the corporate bank account and obtains a deposit slip. This document is necessary to advance further the project;

Healy Consultants will then reserve the company name with the Ministry of Commerce and Industry and obtain a name reservation certificate;

Next Healy Consultants will apply for an enterprise registration certificate and apply for tax registration certificate from the Ministry of Commerce and Industry;

Our Client will then supply Healy Consultants with a lease agreement of their office premises. If our Client does not have a business premise, Healy Consultants will provide Laos virtual office services for the first six months or until our Client finds a business address;

Healy Consultants will then apply for an operating license from the relevant ministry. After this, Healy Consultants will on behalf of our Client obtain approval of content on the company signage and the company signage building permit and once this is done, proceed to make the company seal;

Healy consultants will then register workers for social security with the relevant authorities on behalf of our Client;

Following the company incorporation engagement completion, Healy Consultants will courier a full company kit to our Client, including original documents, unopened bank correspondence and a Client feedback survey to assess the quality of our Laos company formation services to assess the quality of our Laos company formation services.