Success tips when doing business in Latvia in 2023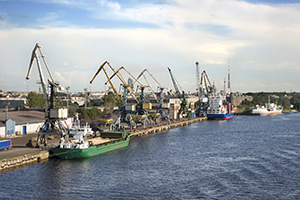 Entrepreneurs must prepare a substantial study of Latvian markets. It should include

i)

an understanding of different market demands & changes

ii)

a strong feasibility study and

iii)

research on local competition;

We advise our Clients not to engage in businesses that rely on the Russian market. Russia has repeatedly imposed embargos on products from the EU;

"Hello" in Latvian is "sveiki" and "thank you" is "paldies";

Latvian business meetings follow strict hierarchy. Follow the pre-written agenda and do not interrupt the leading speaker;

Alcoholic beverages might be served during business meetings;

Be careful of your reputation. Due to the small size of the markets, all competitors know each other well and negative remarks and other comments can spread very rapidly;

Clients should be careful when dealing with business partners from different ethnicities. Underlying ethnic tensions could mean Russian businessmen are unwilling to partner with Latvians and vice versa;

If you consider doing business in Latvia, you might as well expand your business in the neighboring Baltic states, due to their high interconnectivity;

You should always carry your business card, preferably having a translation in Latvian and Russian on the back;

During your business conversations, try not to enter into debates about World War II with Latvians, as it is a very sensitive subject for them.
Interesting facts about Latvia?
Latvia has been a member of the United Nations since September 17th, 1991. In 2004 the country joined the European Union and NATO, and in 2014, it joined the Eurozone;
Latvia's most developed industries include

i)

woodworking

ii)

metalworking and electronics

iii)

transportation and logistics

iv)

information technology

v)

life sciences

vi)

healthcare services and

vii)

greentech;

The official, and most used language of Latvia is Latvian and Russian is the second most common language;

Latvia is in many ways very modern. You can do your tax declaration online, and the tax regime is very simple;

Latvia is one of three countries known as the "Baltic States". The other Baltic State countries are Estonia and Lithuania;

Latvia was one of the most economically well-off and industrialized parts of the Soviet Union. The country declared its independence from the Soviet Union, along with the other two Baltic States on 21 August 1991;

Christianity is the largest religion in Latvia, although only 7% of the population regularly attend church services;

About one third of the Latvian population resides in the capital city of Riga;

Latvia is a relatively safe country, with decreasing crime rates and overall courteous drivers, according to the US Bureau of Diplomatic Security;

Compared to most European countries, Latvia has a great number of state-owned companies. There are more than 140 state-owned companies amongst which the largest ones are providers of infrastructure services.
Frequently asked questions