Success tips when doing business in Portugal in 2023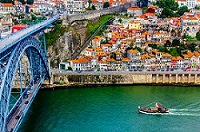 It is important that our Client prepares a comprehensive business plan detailing

i)

study of the Portuguese market

ii)

an evaluation of competitors and

iii)

a feasibility study of the venture;

The Client should try and learn Portuguese as English is not commonly used in Portugal. However corporate Clients and business partners will probably be reasonably fluent in English;

The Client must have a website in Portuguese which will serve as an excellent marketing tool;

Our Client must have a proper exit strategy in order to map out potential accomplishments for the future. This will help the firm manage its finances efficiently;

While working in Portugal, it is important to always make appointments. Although we recommend Our Clients to be very punctual, locals may sometimes be themselves late, which should not be taken as lack of respect;

Our Client must conduct their own due diligence prior to a meeting. Also, people must be addressed by professional titles and family names, unless specifically asked otherwise;

In Portuguese business culture, it is important to form social bonds with your business partners, be it Clients or suppliers. A social bond indicates trust, which is very important for working in Portugal;

A strict dress code needs to be maintained at all times. Dresses must be both formal and elegant;

Loss of temper and confrontational style during business meetings are highly disregarded by Portuguese;

Portugal corporate culture has a deeply entrenched and rigid hierarchy and managing decisions are usually made exclusively by most senior executives;

HR management tends to be paternalistic in Portugal. Managers are expected to show interest in the well-being of employees who are, in turn, expected to show loyalty;

Lastly, it is important that the Client communicate with us regarding any problems that they face. Our experts regularly help young businesses succeed in foreign countries.
Interesting facts about Portugal?
Portugal is the EU's 12th largest economy and its population boasts the region's 18th highest annual income, recorded at 21,000 USD in 2013;
Portugal was one of the "PIGS" countries severely hit by the Eurozone crisis and had to ask the IMF for assistance. The country exited the bailout program in May 2014 but is still a long way from recovery, as shown by the collapse of Espirito Santo Bank in July 2014;

Portugal has been a monarchy until 1910, when a revolution ousted the last king of Portugal Manuel II;

Portugal colonized Brazil until 1822 and founded the trading ports of Macao, Malacca and Nagasaki (Japan);

Portugal was ruled from 1926 to 1974 by the Salazar-Caetano dictatorship which maintained the country isolated from the rest of Europe, until a pro-democracy coup by the military (famed in Portugal as the "carnation revolution");

Portugal is famous for its Porto wine, bottled in Porto but exclusively produced in the Douro Valley;

Cod fish, also known as "bacalhau", is involved in many of Portuguese specialty dishes;

Portuguese people often joke about the fact that they are able understand Spanish language, while Spanish people don't understand Portuguese language;

Portugal boasts great writers such as Fernando Pessoa and Jose Saramago, recipient of the 1998 Nobel prize in literature;

Portuguese people greet by cheek-kissing each other. Still, a firm handshake is considered as the norm in formal situations.