Success tips when doing business in Romania in 2023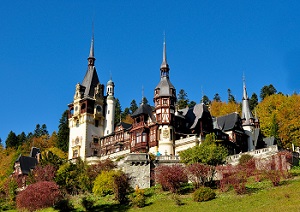 Business meetings
While Romanian business men are not time-sensitive, business etiquette still requires punctuality and meeting arrival at least 10 minutes earlier;

If you are running late for a conference call, always send a notification for the same, either by mail or by phone;

Small gifts are considered as polite and do not need to be expensive;

The dress code is often dictated by how formal the meeting is, with strictly formal clothing for first encounters;

The preferred line of clothing for most business events is smart casual.
Other useful tips
As the case with most countries from Eastern Europe, small bribes are welcomed, and often encouraged by locals, especially if it will contribute to the business development. Our Clients should be careful as Romanian authorities condemn such practices;

Small talk is welcomed by most Romanians, consequently, be prepared for initial talk to "break the ice";

The country's folklore is very rich and some people are even in some cases superstitious. Being respectful of their culture is vital asset in business communications.
Interesting facts about Romania?
Business and economics
Romania was nicknamed "the Tiger of Eastern Europe" due to very high GDP growth rates in the early 2000s;

The country's GDP per capita for 2016 amounts to $22,300;
Due to lending of significant credit lines from the IMF, the country's debt to GDP ratio amounts to 39.3%;
Romania is implementing multiple economic and political reforms over the past decade, most notably the judicial reform, welcomed by the European Union.
Geography
Romania is the largest country in South-Easter Europe and the 12th largest in Europe;

The country is home to one of the largest virgin forest areas, covering 27% of the country;

The climate is typical continental, with four well-established seasons, with average annual temperature of 11 degrees;

The country is home to the majority of the Carpathian Mountains, a wide mountain range, reaching central Europe, and passing through several countries. The mountain chain forms a circle in the middle of the country, and therefore it is a natural border to Transylvania.
Society and culture
Romanians amount to 89% of the population with various ethnic minorities present, most prominently Hungarians with 6.1%;

While Romania is considered a secular state and with no official state religion, more than 80% of the population identify themselves as Romanian Orthodox Christians;
Romania joined the EU on January 1st 2007, however the country is not yet part of the single-currency union, Eurozone;
One of the most important holidays is the Great Union day on 1st December, celebrating the unity between Romania and Transylvania in 1918;
The Romanian town of Sighisoara is the oldest continuously inhabited medieval city in Europe, also birthplace if Vlad the Third. It is also UNESCO World Heritage city;

The Palace of Parliament is the largest legislative building in the World (3rd man-made building seen from space), comprised of 23 sections and is featured in an episode of Top Gear.