Sweden legal and accounting and tax considerations in 2023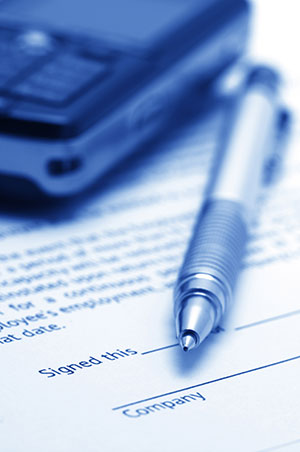 Sweden accounting and tax

Corporate Tax

Sweden corporate income tax is a standard 20.6%;
Swedish companies must submit annual tax returns, in line with their financial year;

Value Added Tax (VAT)

The standard VAT rate is 25%.
All companies must register for VAT once their company meets the minimum threshold of SEK30,000 (€2,847).
VAT return filing obligations are determined by a company's annual revenue:

Revenue less than SEK1 million (€94,890): annual filing;
Revenue between SEK1 million and SEK40 million (€3.79 million): quarterly filing;
Revenue above SEK40 million: monthly filing.

Reduced VAT rates of 12%, 6% and 0% may apply to certain products and services such as select foodstuffs, tourism services, qualifying medicines etc.

Tax Duties and Levies

Stamp duty is levied at 4.25% on the transfer of real estate and mortgage loans;
Property tax on Swedish real estate is levied annually at an average rate of 2%;
Standard capital gains tax is 21.4%;
Sweden imposes no withholding tax on interest payments and royalty payments;
The standard dividend withholding tax rate is 30%.

Auditing Requirements

An LLC, PLC or Branch is required to appoint an auditor if it has met any two of the following criteria for two consecutive years:

i)

more than 3 employees

ii)

balance sheet total exceeding SEK1.5 million and

iii)

a net turnover of SEK3 million;
Audited financial statements must be submitted to the Companies Registration Office. Healy Consultants Group PLC can assist our Client fulfil this statutory obligation for an annual fee of €2,300.

Other tax considerations

Swedish resident companies are permitted to carry forward their business losses indefinitely;
Sweden has signed double taxation treaties with 92 countries including Australia, Canada, China, Singapore and USA. A full list is here;
Healy Consultants Group PLC can help Clients meet their accounting and tax obligations in Sweden. Our estimated accounting and tax fees for an active Swedish company are US$2,300, and US$950 for a dormant company.

Sweden legal and compliance

Incorporation regulations

Each Swedish LLC requires a minimum of two directors and one shareholder;
The shareholders can be of any nationality. At least half of the board of directors must be resident in the EEA, or a registered agent will be required as a local representative of the company;
The minimum initial share capital for incorporating an LLC will be SEK50,000 (€4,745) and SEK500,000 (€47,445) for a PLC. The entire amount must be fully paid up and a certificate of deposit must be presented during company registration.

Labour regulations

All employers are required to contribute 31.42% of the employee's salary to the latter's social security account, capped at SEK458,571 (€43,514). The employee must contribute 15.49% of their salary to the security account;
All firms hiring more than 25 employees must appoint an economic committee, comprising 3 management representatives and 2 employee representatives;
The Swedish Discrimination Act bars discrimination amongst employees on the basis of religion, ethnicity, sex, transgender identity or disability;
The Working Hours Act sets the maximum weekly working hours at 40 and maximum annual overtime hours at 200;
The Annual Leave Act provides employees the right to 5 weeks of annual holidays, of which the employee can take four weeks consecutively between June and August;
The Work Environment Act provides for health and safety standards to be maintained at the work place.

Other regulations

Although Sweden does not have any exchange controls, reporting requirements exist for all cross-border transactions higher than €16,300;
Mergers between two or more companies require approval from the Competition Authority if

i)

the revenue of at least two merging companies exceeds €2 million and

ii)

aggregate annual revenue of the merging companies exceeds €10 million.