10 steps to incorporating in Sweden in 2023
Sweden business incorporation is straightforward, as reflected by the country's eleventh place in the World Bank's Doing Business ranking. Because of our logical approach to each engagement and the professionalism of our staff, Healy Consultants can complete the incorporation of a business in Sweden within two weeks. The following steps are an overview of how an engagement will be completed: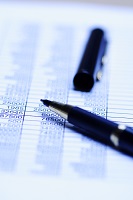 Prior to the incorporation of a limited liability company in Sweden, our Client

i)

settles Healy Consultants' fees

ii)

signs and returns our Client engagement letter and

iii)

provides us all the required due diligence documents;

Healy Consultants drafts a detailed Sweden LLC business setup engagement plan, mapping out by week each step to engagement completion, optimising transparency and setting Client expectations;

Healy Consultants assists our Client open a corporate bank account in Sweden. Where possible, Healy Consultants bank account opening team will liaise with the bank to prevent our Client having to travel for an account opening interview;

After the plan and structure has been finalized, Healy Consultants will prepare incorporation forms for Client signature and courier return. Thereafter, Healy Consultants legally incorporates the Sweden LLC and immediately emails to our Client the certificate of incorporation;

To support Sweden business formation, Healy Consultants provides our Client a Sweden business address for invoicing purposes. Additionally, many Clients request telephone, fax, and email support for their company following entity establishment. Alternatively, our Client may request a full Sweden virtual office or rent office space at Healy Consultants;

Healy Consultants fulfils Swedish compliance requirements by obtaining a registration certificate from the Swedish Companies Registration Office and registering with the Swedish Tax agency;
If required, Healy Consultants assists Clients in finding business premises in Sweden and recruiting local and expatriate staff by placing advertising campaigns in local publications, such as the Dagens Nyheter;

Subsequently, Healy Consultants assists our Client register the Sweden LLC with the Swedish Business authority, immediately following incorporation. Thereafter, a valid business registration certificate will be issued;

If required, Healy Consultants can assist our Clients to recruit employees or apply for work permits on behalf of their foreign staff members. Our Firm will also be pleased to provide our Clients with virtual office services in Sweden;

Following engagement completion, Healy Consultants couriers a full company kit to our Client, including original Sweden corporate documents, unopened bank correspondence and a Client feedback survey.