Turkmenistan employment visas in 2023
For Clients who wish to move to Turkmenistan (for business or tourism purposes), Healy Consultants offers our visa assistance service. If our Clients avail this service, Healy Consultants will i) prepare the complete visa application package and ii) submit it to the various Turkmenistan missions. Our fee for this service is US$3,950. The various applicable visa are as follows:
Entrepreneur Visa
Our Clients who wish to be self-employed in in Turkmenistan will need to invest at least US$500,000. Thereafter, to secure the entry visa and residence permit, following documents will be submitted:

i)

a valid passport

ii)

completed visa application form

iii)

certificate of Turkmenistan company formation and

iv)

proof of investment;

To secure the visa, application will be made to Turkmenistan consulates in the Client's country of origin. Thereafter, the application will be passed to the State Migration Service of Turkmenistan, who may approve or reject the application;

Once approved, the residence permit will be valid for at least 2 years, after which our Client will be required to apply for visa renewal to the State Migration Service.
Employment Visa
Our Clients who wish to hire non-resident workers will need to apply for a residence permit. For this purpose, an application will be submitted to the State Migration Service by the company;
Following documents will be submitted:

i)

a valid passport

ii)

completed visa application form

iii)

sponsorship letter from the company

iv)

employee credentials and

v)

certificate of Turkmenistan company formation;

After securing the approval, the employee will apply for an entry permit from the Turkmenistan consulate. Like the entrepreneur visa, this visa will be valid for at least 2 years
Short-term Visa
A short-term visa can be granted for the following purposes:

i)

tourism and

ii)

business. Documents to be submitted for this visa will include:

i)

valid passport copy

ii)

completed application form

iii)

letter of invitation (from a Turkmenistan company or a tour guide) visa approval letter and

iv)

copies of airline ticket;
It is possible the authorities may request additional documents including

i)

bank statements

ii)

proof of hotel reservation and

iii)

travel insurance documents.
Corporate banking options
Our Clients must open a bank account prior in Turkmenistan prior to business formation. So, Healy Consultants will assist our Clients initially open a capital account and after completing company registration, convert the capital account into permanent bank account. More information is available below:
Turkmenistan banking sector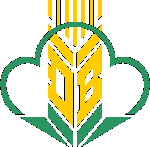 Turkmenistan's banking sector comprises generally comprises of a central bank and 14 commercial banks. All the commercial banks are currently state-owned. Foreign banks currently do not offer commercial banking services in the country;

The sector is currently dominated by 6 commercial banks including Turkmenbashi Bank, Dayhan Bank and PrezidentBank. Our experts will assist our Clients open their bank account with one of these banks, based on their business activity;
Most Turkmenistan banks are currently not on-boarding foreign and newly-registered companies;
Senagat offers a US dollar account. The local director and accountant must visit the bank in person where their signatures are notarised;

Turkmenistan's banking industry continues to be undeveloped. Consequently, our Clients will have access to a limited range of corporate banking products. Furthermore, internet banking facilities and customer care service will generally be of a poor standard;

Multi-currency bank accounts are not offered in Turkmenistan. So, companies must open a TMT denominated account (for conducting local transactions) and a USD/EURO denominated account (for foreign transactions).
Healy Consultants services

Our banking services include assisting our Clients with

i)

initially opening a capital account and

ii)

thereafter, converting the capital account into a permanent corporate bank account. Our experts can complete this process within 4 weeks. Our fee for this service will be US$3,950;

Healy Consultants will liaise with the banks to prevent our Clients from travelling for the interview. However, there is still an 80% chance that the bank may require our Clients to travel for a one-hour interview;

Following account opening approval, the bank will directly and independently email our Client the corporate bank account number.
Foreign Exchange Controls

In 2009, the foreign exchange system is Turkmenistan was overhauled, with the introduction of a new currency (Turkmenistan Manat), pegged to the US dollar. This change has brought relative stability to the Turkmenistan currency;

Local transactions within Turkmenistan must conducted in the local currency (TMT). However, companies working as contractors/sub-contractors may use the US dollar (USD) to make local payments (as authorized under the Petroleum Law);

In addition to opening TMT denominated bank accounts, our Clients are advised to open USD denominated bank accounts as well. The USD bank accounts may useful to make/receive payments to/from overseas suppliers/customers. currently, there is no law which mandates immediate exchange of USD to TMT.