Business entities in Turkmenistan in 2023
Foreign entrepreneurs generally prefer to setup either a limited liability company (LLC) or a joint stock company (JSC) in Turkmenistan. However, our corporate Clients have additional Turkmenistan business setup options including branch office and representative office. For more details, kindly refer to the information and table below:
Limited Liability Company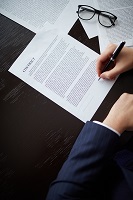 An LLC can be setup by 2 shareholders, who may be individuals or corporate entities. Furthermore, the company must appoint 1 director, who may not be a Turkmenistan national or resident;

The minimum share capital for a foreign owned LLC may not be lower than US$20,000. An LLC (with foreign participation) is obligated to submit its financial statements for an annual audit.
Joint Stock Company
This Turkmenistan business setup will require 2 shareholders and 1 director, who can be non-resident individuals or entities. The minimum requisite share capital must be 200 times the monthly minimum wage (US$33,600);

A JSC may be closed (shares distributed amongst founders) or open (shares offered to the public). A JSC is generally preferred when our Client plans to issue shares to the public;

Like an LLC, it is mandatory for a JSC to submit annual audited financial statements to the government.
Branch office
Some foreign companies may prefer to open branches, rather than subsidiaries. Branches are usually preferred when foreign companies wish to consolidate their income and expenses;

Like LLCs, our Clients may use their branches to work in any business sector in Turkmenistan. However, the scope of their operations will be defined by the parent company at the time of registration;

Lastly, a branch will not be considered a legal entity, separate from its parent company. Consequently, the parent company will be deemed legally responsible for operations of the branch.

Creation of the branch office seal must be approved by the police. Creating the branch office seal is a three-step process – seal design, police authorisation and seal manufacture. Police authorisation takes one week;
For more information see this link.
Representative office
Our corporate Clients, who do not wish to start income generating activities in Turkmenistan, may setup a representative office in the country. This entity may perform promotional activities in Turkmenistan on the parent company's behalf;

A representative office will be required to appointed a resident manager in the country. Lastly, the terms of existence of the representative office will be defined by the parent company at the time of registration.