Uruguay client case studies in 2023
Accounting and tax company establishes a Uruguay Firm
Background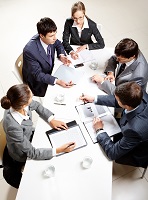 Our Client is a successful accounting and tax company with license in several states of the USA.
They provide accounting and tax advisory to individuals and small businesses who have property or business in the USA or who wish to expand internationally.
Our Client approached Healy Consultants in order to establish a company in Uruguay, open a bank account with a local reputable bank, use Healy Consultants business office address for invoicing purposes and have a virtual office and accounting/taxation support.
Engagement planning
The engagement began when the Client contacted Healy Consultants to incorporate a company in Montevideo as part of a business expansion strategy. Our client agreed the best company structure and the different bank strategies. Thereafter Healy Consultants received due diligence and started through the process of incorporating the company.
Company incorporation
Uruguay was chosen as the location for the new company mainly because it is a stable and reputable jurisdiction with a sophisticated legal system. Also Montevideo is a tax-efficient jurisdiction, making it the ideal strategic location to exploit the opportunities in the region.
Uruguay company incorporation is a time consuming process full of administrative procedures. All the documents must be legalized in the country where are signed and only after the entity is incorporated, they can register for tax and social security purpose. The main difference with other countries is that in Uruguay there is not a so called Certificate of Incorporation, the articles of association stamped by the Ministry of Commerce published are sufficient.
Our Client was informed every second day of how Healy Consultants was advancing in the engagement. After 3 weeks Healy Consultants successfully incorporated the company.
Bank account opening
For this client, opening an an international bank account was the first option, but while days were passing by, things were getting slower and tougher, so our company, in a way of finding a solution to each problem, we recommended our Client to open a corporate bank account in a local Uruguayan bank.
This bank offers an internationally-recognized multi-currency bank account which includes world-class Internet banking facilities enabling efficient operations of international business activities. Thereafter, Healy Consultants started filling the necessary forms and drafting a business plan. Once everything was prepare, we booked an interview between the bank officer and the Client, the account approval came immediately after allowing the Client start with their business there.
Healy Consultants business office address
In accordance with the Uruguay Companies law, a Company shall as from the date of its incorporation have a legal registered office in Uruguay, to which all official Government communications and notices may be addressed. Healy Consultants provided our Client with our business address in Montevideo till the new office was settled and ready to operate. This allowed our client to use it for contracts, website, business cards or invoice purpose for the time being.
Virtual Office
Healy Consultants provided our client with accounting and Uruguayan virtual office. This service allowed our client to have a strong presence in America. Our services included a business mail and email address with forwarding service, a fax and telephone number with forwarding service and a business telephone number also with its correspondence forwarding service.
Accounting and tax
Our client requested Healy Consultants' assistance with accounting and tax obligations as per its statutory obligations under the law. Healy Consultants was happy to assist them in this matter.