Shelf company/turnkey solutions for Uruguay in 2023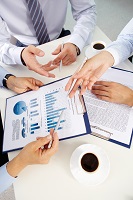 Some of our clients' need an immediate solution to secure a contract or business deals in South America. Healy Consultants can provide an Uruguayan turnkey solution including i) a preregistered company with existing company name and number, tax registration ii) a local Uruguay business address and iii) a corporate bank account.
The name of the already approved corporate bank account is that of the existing ready-made company. To maintain the corporate bank account, the shelf company name cannot be changed. Consequently, our Client must use the existing name of the shelf company for their customers. The business activity of the company is allowed to change. If our Clients wishes to change the shelf company name, the bank will request a new corporate bank account opening application under the new company name;
Healy Consultants fees
Uruguay turnkey solution costs amount to US$27,435 and include company secretary for 12 months, company share transfer, all government fees, a corporate bank account and legal registered office for 12 months.
Readymade solutions are more expensive than new company incorporations and are oriented to businessmen who value time over cost in order to obtain a ready to trade legal entity, minimizing incorporation timeframes. Refer to the attached fee invoice for more details.
Available Uruguay shelf companies
| Country | Company name | Year of incorporation |
| --- | --- | --- |
| Uruguay | Tugery S.A. | 2014 |
| Uruguay | Visklor S.A. | 2014 |
| Uruguay | Kumeryl S.A. | 2014 |
| Uruguay | Jowir S.A. | 2014 |
| Uruguay | Hasfoy S.A. | 2014 |
| Uruguay | Lasmer S.A. | 2014 |
| Uruguay | Lizmul S.A. | 2014 |
| Uruguay | Moswar Investment S.A. | 2014 |
| Uruguay | Toswer Company S.A. | 2014 |
| Uruguay | Orpuly S.A. | 2014 |