10 steps to incorporate in Uruguay in 2023
Thanks to our business incorporation services in Uruguay, our Client will not have to travel to start his company. Our Firm will indeed complete all procedures on his behalf. Please refer to this page for the timelines required to complete the engagement according to the Uruguay business entity chosen. Formation of a limited liability company in Uruguay is usually completed following the below steps:
PRE-INCORPORATION STEPS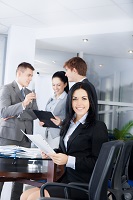 Before Healy Consultants starts to incorporate our Client's company in Uruguay, our Firm requests that he or she

i)

settles our fees requested to project-manage the engagement

ii)

signs and returns our engagement letter and

iii)

provides us scans of all the documents required for our due diligence checks;
Healy Consultants assists our Client to decide on

i)

proposed company's name and

ii)

the optimum corporate structure including directors and shareholders;
Healy Consultants provides our Client with a detailed engagement plan. Such document

i)

puts in writing the aforementioned engagement project's specifics and

ii)

outlines Uruguay company incorporation timelines, thus minimizing unwanted surprises and meeting Client expectations;

Prior to Uruguay business incorporation, Healy Consultants also prepares and couriers business incorporation forms and other required documents for our Client's signature, and our Client returns them to us;

If required, Healy Consultants provides our Client with a local business address in Uruguay for invoicing purposes, together with telephone, fax, and email support;

To support company incorporation in Uruguay, Healy Consultants' Banking Team completes corporate bank accounts opening in Uruguay or abroad for our Client. The account includes world-class multi-currency Internet banking facilities with international banks:

i)

HSBC

ii)

Citibank and

iii)

Santander

iv)

or local banks like BROU;

When the bank account is opened, our Client transfer the company's initial share capital. Healy Consultants will obtain on behalf of our Client a certificate of deposit, as such document is required to pursue the incorporation process;
INCORPORATION STEPS
Our firm then

i)

notarizes the company's bylaws and signatures

ii)

file such document with the Uruguay Companies Office's one stop shop to obtain a certificate of business registration and

iii)

pays on behalf of our Client VAT and tax registration fees;
POST-INCORPORATION STEPS
If required, Healy Consultants assists our Client to

i)

recruit local staff and/or

ii)

apply for work permits for expat staff following incorporation and

iii)

apply for licenses, if any is required by our Client's business;
Following setting up a company in Uruguay, Healy Consultants provides our Client with a complete company kit including

i)

original Certificate of Incorporation

ii)

a bound copy of the Uruguayan government-approved Articles of Association

iii)

original share certificates

iv)

an original Uruguayan government receipt as evidence of payment of annual Uruguay company registration and license fees and

v)

an engagement feedback survey to assess the quality of our Uruguay company incorporation services.
Frequently asked questions