Project manage engagements in 2023
Healy Consultants are experts at planning, executing and completing complex country business set up engagements. Our Clients' want to focus on their daily business and expect us to efficiently and effectively project manage the timely completion of their country engagement. We acknowledge our fees are high, but our Clients have peace of mind while we project manage all parts of the engagement.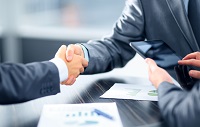 Multinational Clients' engage Healy Consultants to project manage all matters relating to their country engagement including i) legal and compliance and regulatory ii) banking iii) accounting and tax iv) employee visas and v) office premises.
Clients' expect Healy Consultants to i) supervise country lawyers and accountants ii) communicate with banks and Governments iii) negotiate the optimum terms with Commercial Agents and Joint Venture partners and nominee shareholders and directors and iv) tenaciously solve engagement challenges as they arise.
Engagement planning

The success of an engagement depends on the depth of the upfront planning. For example, it is madness registering a subsidiary in the Middle East or South America without first spending 4 weeks of engagement planning;
Healy Consultants will agree with our Client the optimum corporate structure to fulfil the purpose of the country subsidiary. A country presence could take the form of

i)

the common LLC

ii)

a representative office

iii)

a tax exempt free zone company

iv)

a Commercial Agency

v)

a branch office;

We will prepare a detailed project plan outlining weekly steps, dates and deliverables;

Healy Consultants will agree with our Client the total costs of the engagement before we begin the business set up project. Consequently, all fees are agreed upfront and there are no surprises during the engagement and no bad feelings;

During planning, Healy Consultants prepares a forecast of possible engagement challenges and corresponding solutions. Potential bottlenecks and risks. Consequently, our Client can prepare now for future challenges and mitigate the risk of engagement delays.

Engagement fees

We are aware our fees are high relative to our competitors, especially for complex countries in the Middle East and South America and Africa;

Our Clients are paying Healy Consultants for premium quality of service. To provide solutions instead of problems;

Our Clients can focus on their main business while Healy Consultants project manage their country business set up;

All engagement fees are agreed and paid up front and match with the fees published on our country web pages. Consequently, there are no hidden fees, surprises or ambushes throughout the engagement. All engagement deadlines are agreed up front in the form of a detailed project plan, mapping out deliverables by week throughout the engagement term.

Why Healy Consultants?

For 13 years Healy Consultants studied and communicated with the vast majority of our competitors in every country in the world. We know our business and we know the market place. Consequently, we prepared the table below with certainty.

No.
Why Healy Consultants
Using our Competitors
1.
Our fees are published on our website and agreed and paid for before the engagement begins. No mark ups on third party fees nor commissions received from third parties.
The vast majority of our competitors choose not to publish their fees and charge by the hour! Fee quotes are low balled at the beginning of the engagement. Fee surprises and ambushes happen through the engagement to optimise profit margins.
2.
Detailed planning to determine the optimum corporate structure.
Usually sell an off the shelf solution. Not tailored for your Firm.
3.
Once a week our Client receives

i)

a detailed email engagement status update and

ii)

a phone call. Our Clients' rarely asks us for updates because we get there first!
You will likely be frequently calling them for updates. Waiting for them, chasing your consultant. Worried. Demanding explanations. Supervising, problem solving.
4.
Your engagement project manager will speak the same language as you!
There will likely be communication problems because of language and cultural differences. Misunderstandings are normal and frequent.
5.
Because of our frequent communication with our Client, all engagement challenges and solutions are discussed as they arise.
Multinationals usually learn of problems too late, causing all sort of engagement delays and additional costs.
6.
Our Client can focus on their daily business, feeling certain their engagement is efficiently and effectively advanced.
Each week you are wondering what is happening, fire-fighting, supervising your consultant, problem solving, hoping.
7.
Healy Consultants will supply our Client the A to Z for country business set up. On behalf of our Client, we supervise and communicate with all parties to the engagement including Government, lawyers and accountants, banks and nominee shareholders and directors. Independently negotiating the best terms and conditions and minimising third party fees.
You will appoint a lawyer to complete one part of the engagement. You will appoint an accountant to complete another part of the engagement. You will likely deal with the bank personally. And so on. Weekly communicating with multiple consultants.
8.
Just like our Client, Healy Consultants wants to get in and out of an engagement as soon as practical. Because our fees are agreed upfront, it is not in our interest to be stuck in a country engagement month after month.
Because of the lack of fee transparency of our competitors, there may not be the same urgency to efficiently and effectively complete the engagement in a timely manner. Especially if fees are charged by the hour.
9.
Healy Consultants completes 90% of all Client engagements without our Client travelling. The last thing you want to do is to fly across the world to sign some papers. We get it!
Approximately 90% of our competitors ask our Clients' to travel! They don't plan the engagement in such a way as to avoid travel.
10.
Healy Consultants has a global view on how multinationals should invest in a country. We know how to set up a subsidiary in a country and legally minimise global taxation. We know how to open a corporate bank account in a country for a foreign company, eliminating the need for a local entity!
Local service providers in complex countries tend to have a "fishbowl" view of business set up in their country. Tax must be paid at the standard rate and you must have a local entity to have a local corporate bank account. "No exceptions!" Such a lack of challenging the status quo!

How to formally engage Healy Consultants

To enable our Firm to begin our Client's engagement without delay, our Firm requests our Clients to

i)

settle the fees applicable to the engagement and email us

ii)

a signed copy of our engagement letter and

iii)

at least 75% of documents required for due diligence (for a list of these documents, click on this link).
After reading the engagement letter and the invoice, please:

Email us a completed draft of the engagement letter in MS Word format for our review and approval;

Print the completed letter, sign it and email us a scanned copy of the same as a pdf document (alternatively, you can dropbox a copy of the engagement letter to us) and;

Please include the original, color signed copy of the engagement letter along with those of the due diligence documents in your next courier to Healy Consultants' Singapore Office.

Healy Consultants recommends our Clients to carefully read

i)

all notes of our invoices and

ii)

our engagement letter. This way, our Clients and our Firm make sure they are on same page regarding

i)

all services requested from Healy Consultants and their fees and

ii)

the rights and obligations of each party during the engagement, henceforth ensuring efficient and timely completion of the engagement and eliminating the risk of unwanted surprises during it.

Legal and compliance considerations

During engagement planning Healy Consultants determines

i)

specifically what business licenses are required

ii)

what Government departments involved

iii)

the need for a foreign investment license. How we can minimise the Government involvement and approval period and Government costs;

Healy Consultants will communicate and supervise local lawyers to confirm the compliance of our Clients engagement strategy.

Corporate banking considerations

In each country, Healy Consultants communicates with all local and international banks. We negotiate for a travel exemption for the bank signatory, shareholders and directors;

Healy Consultants completes corporate bank account opening while minimising the administrative burden on our Client. If requested, we activate the internet banking on our Client behalf;

Many of our Clients' ask us to

i)

deposit the legally required paid up share capital on their behalf and

ii)

arrange corporate finance and trade finance;

To optimise the probability of timely corporate bank account approval, Healy Consultants prepares a detailed business plan for the bank.

Accounting and tax considerations

Healy Consultants works with our Clients' to optimise the corporate structure so as to legally minimise global taxation;

During the engagement, we complete all Government tax registrations including payroll, VAT and corporation tax;

After the engagement is complete, Healy Consultants helps our Clients' with monthly Government reporting including payroll, VAT reporting and corporation tax;

Healy Consultants will discharge our Clients annual reporting and audit requirements. We will project manage

i)

preparation of annual financial statements and

ii)

efficiently and effectively completing the annual statutory audit.

Country business partners

The law in many countries in the world demands a 51% local shareholder or a resident director! For example Saudi Arabia or Brazil. Our Clients' often ask Healy Consultants to act as the passive nominee shareholder and director;

For each local country nominee shareholder and director, Healy Consultants will

i)

supply our Client detailed due diligence about the nominee and

ii)

negotiate the lowest annual fees and contract terms and conditions;

Healy Consultants nominee shareholder and director will neither be a bank signatory to the corporate bank account nor play an active role in our Client's business;

Fortunately, Healy Consultants has Clients' in every country in the world. Consequently, our existing local country Clients' help our multinational Clients' understand the local market. Our local country Clients can advise

i)

the best location to rent office premises

ii)

how best to advertise to local customers and

iii)

how to timely recruit quality employees and

iv)

local cultural business customs.

Our Client expectations

If our Client and Healy Consultants properly plan this engagement, our Clients will not have to travel to complete the project. Healy Consultants will efficiently, effectively and aggressively complete company registration and corporate bank account opening in a timely manner without our Client's presence;

Healy Consultants provides our Clients' the original receipts of all payments to all third parties including Government, independent lawyers and accountants, landlords, nominee shareholders etc. We neither mark-up third party services nor accept commissions from third parties;

We will choose the optimum business partners to advance your business including

i)

Commercial Agents

ii)

nominee shareholders and directors

iii)

joint venture partners;

Healy Consultants will professionally manage our Client engagement and tenaciously seek solutions and alternatives should challenges arise. Healy Consultants will provide our Client with regular detailed email engagement status updates informing them of progress during the engagement term, usually every third day;

Healy Consultants will use all reasonable endeavours to keep client information confidential. Healy Consultants, in accordance with its statutory obligations will protect personal information and personal data from unauthorized access, use or disclosure.

Healy Consultants' deliverables to our Clients.

During your country business set up engagement, I expect to supply you some of the following deliverables:

A detailed project plan (click link);

A business plan for corporate bank account opening;

Company incorporation documents for your signature;

Corporate bank account opening forms for your signature;

Weekly detailed engagement status updates (click link);
Weekly phone calls to discuss engagement problems and solutions (click link);

An updated sales invoice including all services required and payments received;

A Government certificate of incorporation;

Corporate bank account numbers;

A city business address;

Country employment/residence visas (if required);

Tax numbers;

A multi-currency corporate visa debit card (if required);

E-banking username and passwords;

An end-of-engagement courier comprising

i)

original company documents and

ii)

corporate bank account internet banking access tokens and pins.
An example (template) of a country sales invoice.

Healy Consultants expectations

Our Client will provide Healy Consultants the required due diligence information in timely manner, to enable my Firm efficiently and effectively complete the engagement. Our Client replies to Healy Consultants' communications and requests in a timely manner;

As stipulated on our website and in section 3 of our engagement letter, Healy Consultants will only commence the engagement following

i)

settlement of our fees and

ii)

completion and signing of our legal engagement letter.