Anti money laundering advisory services in 2023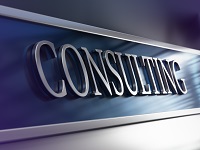 Healy Consultants will be happy to assist financial institutions and other entities implement robust anti-money laundering procedures. Compliance with anti-money laundering policies and procedures is a major focus area for Global Regulatory Authorities. Firms subject to the regulations are required to set up and operate proper systems for the:
Identification of customers;

Reporting of suspicious transactions;

Training of staff;

Record keeping;

Ongoing monitoring of daily transactions;

We have first hand experience in assisting firms to comply with local and global Regulatory requirements and in providing advice on how to implement systems and procedures.
In addition to providing general advice, we can undertake compliance and due diligence reviews in relation to anti money laundering requirements and provide reports to senior management on the state of compliance. We can also provide consultancy services to money laundering reporting officers in relation to their responsibilities, operational methods, procedures, and reporting requirements.