Appointing Abu Dhabi agents or distributors or sponsors in 2023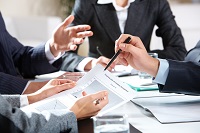 For Abu Dhabi company formation, foreigners find it difficult to function in Abu Dhabi without a partner, agent or sponsor to help handle

i)

government bureaucracy including issuing exit and re-entry visas

ii)

navigating through the upper echelons of ministry. Healy Consultants assists our Clients find a suitable agent or sponsor;
Before contracting an agent or distributor, Healy Consultants recommends

i)

visiting Abu Dhabi for a face to face meeting with the agent

ii)

obtaining detailed due diligence from the agent including passport copy, resume, professional reference letters, etc

iii)

engaging a local lawyer or accountant to critically review legal agreements.
Agency rules
The UAE Commercial Agencies Law regulates the appointment of commercial agents, sales representatives, and distributors. A commercial agent is appointed to distribute, sell, offer, or provide goods or services within the UAE for commission or profit;

Commercial agents must be UAE nationals or companies owned entirely by UAE nationals. Commercial agents must be registered with the Ministry of Economy and Commerce to engage in commercial agency activities;
The Ministry of Commerce and Industry has published standard forms of agency and distributorship contracts. An example of an agency agreement can be found on this web link;

The maximum rate of commission payable to national agents for government tenders is limited under Abu Dhabi law to between 1% and 2% depending on the value of the tender;

The agency contract clearly stipulates

i)

the agent will not interfere with the company's management or activities and

ii)

he will be paid a lump sum and/or a percentage of profits or turnover.
Benefits of agents
Government departments play an important role facilitating business in Abu Dhabi. All businesses deal with government departments on a regular basis. Abu Dhabi agents help foreign companies with government bureaucracy;

Whilst English is widely spoken in business and government circles, all correspondence with the government authorities is conducted in Arabic. Hence following Abu Dhabi business formation, an agent will be of great help with this matter;
UAE nationals prefer to do business with someone after they are properly introduced and have met face-to-face. An agent can act as a "go-between" to vouch for the reliability of both parties.
Problems with agents
Disputes with agents and distributors causes serious problems for foreign investors. It is important foreign investors take steps to protect themselves including

i)

completing thorough due diligence of the proposed agent

ii)

retaining legal counsel to review and approve a well-drafted agency agreement;

Commercial agents are entitled to an exclusive territory encompassing at least one Emirate for the specified products. If the agent is not the consignee, he is entitled to prevent company products being imported into the UAE;

Commercial agents are entitled to receive compensation from the principal if the agency is terminated or not renewed without substantial justification. The agent can prevent the foreign company appointing a replacement agent;

The majority of company visas and licenses are sponsored by UAE nationals, giving the latter indirect control over the business.
Doing business in Abu Dhabi without a local company
To minimize business costs, our Clients sometimes implement the following strategies:
Through a local agent or distributor, a foreign company is allowed to sell its goods and services directly to UAE customers;
Foreign companies can also sell their franchise to a commercial agent or distributor, eliminating the need to hire local staff and incorporate a local company. Examples include Hertz, Baskin Robbins, and Pizza Hut.
Other business support services
Represent our Client at trade shows;

Identifying strategic business partners;

Providing access to angel investors or venture capital;

Technology commercialization assistance;

Project lobbying mainly for government contracts;

Identify UAE companies for franchising and licensing;

Provide business growth advice;

Assistance in business and product development among others.
Frequently asked questions